RockThePost CEO Alejandro Cremades contacted Crowdfund Insider with some thoughts on SEC proposed regulations which were released yesterday.  RockThePost is an equity crowdfunding portal which is not presently associated with a Broker / Dealer.  The platform has raised over $17 Million in accredited investor offerings since their launch.  They hope to move into the retail or popular crowdfunding space once rules are finalized in Spring of 2014.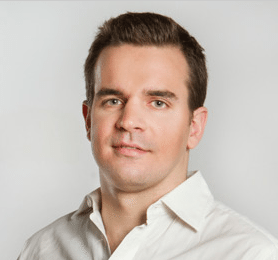 Cremades, always a vocal proponent of the social / economic benefits of crowdfunding stated;
 The crowdfunding model has proven successful in giving entrepreneurs the funding needed to turn ideas into reality through donation-based services, and now it will be able to be applied to the private securities market. Once implemented (expected to be April-summer of 2014) a whole new asset class will open up that will allow non-accredited investors to participate in these private offerings to generate potential high returns and have the opportunity to get involved in the thrill of building up a young company, all while further democratizing and making more available access to capital for entrepreneurs.
Responding to the new requirements as outlined by the SEC, Cremades said;
 There are guidelines that entrepreneurs, investors, and intermediaries will have to abide by in order to be in compliance with the SEC, as suggested in the proposed rules. These include, among many others, companies needing to file a Form C as an offering statement and other financial documentation depending on the size of the round (maximum raise of $1m per year), investors only being able to invest 5% or 10% of their annual income per year in crowdfunded offerings whether they make less than or over $100k respectively, and intermediaries needing to be registered with the SEC as a funding portal or as a registered broker dealer and providing educational materials outlining the risks of investing.
After reviewing proposed guidelines, RockThePost feels they are well positioned to move forward and grow with the nascent industry;
RockThePost is one of the leaders in the investment space for startups, and we already have a system put in place that's accommodating for entrepreneurs who are currently generally soliciting under guidelines implemented by Title II back on September 23rd. We are very well positioned to take advantage of Title III once implemented in April-Summer of 2014. Since March of this year, our startups have collectively raised over $17M.
The crowdfunding firm feels strongly the proposed rules by the SEC will go a long way in making access to capital further available to entrepreneurs and giving investors,  both accredited and non-accredited, great opportunities to generate returns in exciting new industries.   The net impact will be to drive the US economic growth by funding new companies and creating more jobs.

Sponsored Links by DQ Promote