Invesdor is a successful crowdfunding platform founded by the necessity of budding entrepreneurs and their search for startup capital.  The story is unfortunately a rather common one.  Great idea hits the wall of no funds.  At the time in 2011 six friends, Lasse, Miikka, Petteri, Timo, Jouni and Lare were working on a new business venture.  The concept – called Brainshop – makes sense.  A service specializing in creative works crowdsourced from freelance designers.  Determined to get their business off the ground the friends, highly qualified professionals,  went looking for financing and discovered a world of hurdles and bureaucratic processes.  Taking a different tack the group thought perhaps they could offer equity in the business to the freelancers which would solve part of the funding problem while increasing the level of commitment to the project.  In the end the solution became the business and Invesdor was born with a vision of becoming the leading, most professional international player offering next generation financial services for North European growth companies.


Launched in May of 2012 the international platform, which is based in Finland, also lists companies from Sweden, Denmark and Estonia.  Anyone from around the world may invest – as long as their local jurisdiction allows.  If a UK citizen wants to purchase shares in a Finnish company the investor must first self certify they are qualified to do so.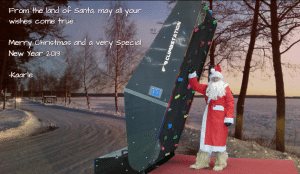 The site has grown steadily.  To date they have received 160 applications for funding but have only accepted 34 companies which have raised or are raising funds on their platform.  Invesdor does some due diligence for the companies. Each is checked for the required papers for the offering.  A representative from Invesdor speaks with or meets the entrepreneur and confirms that the entrepreneur fully comprehends what the offering requirements and process.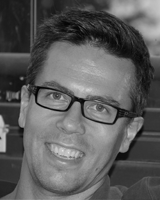 As their experience has grown Invesdor has become more of a "funding" platform, as shared by Lasse Mäkelä, co-founder and Chairman of Invesdor,
"Interest (from investors) has been very high. Building the investor base is of course a continuous work from our side. What is really interesting, is the fact that also investment companies, wealthy individuals, business angels and retail investors have chosen to invest in our target companies with the same terms. So we are seeing the trend towards a more comprehensive funding platform."
So Invesdor is putting all investors in the same line in regards to valuations and terms thus creating a more democratic opportunity for investors of all classes.  This means institutions, wealthy individuals or the retail investor each have the same opportunity to purchase shares in a listed company.  An approach the United States should be advised to emulate.
The regulator environment for companies raising less than € 1.5 Million is fairly relaxed as described by Mäkelä,
If a company raises funding in Finland, it needs to comply with two sets of laws: Securities law and the local companies act. In securities law the main obstacle is the requirement for a prospectus (offering memorandum), but as long as the offerings are under 1.5m euros within a 12 months rolling period, no prospectus is needed. Companies act in the other hand gives instructions about giving "reasonsble amount of information" in connection eith the offering to the public. Finland has more relaxed requirements about offerings to the general public than many other countries, and it is, for example ok, for a company to market its own share offering on their web-site with subscription lists and instructions for the offering.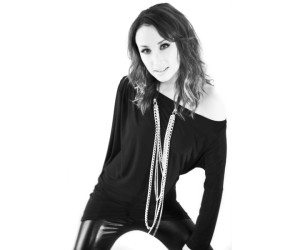 Some of their most successful campaigns so far during their short history of operations include:
gTIE – raised € 288,000 – a collection of tie wear for both men and women
Brygger Helsinki- raised € 158,000 – a brewery / restaurant
Climbstation (a Crowdfund Insider favorite) – raised €64,000 – an innovative climbing wall for gyms and sports facilities
Invesdor is currently developing a service also for the existing shareholders to sell their shares via Invesdor, which will be a first step closer to the secondary market.
When asked about expanding into other countries the company feels they have proven their model in Finland and, with the right partners, they are now ready to expand into other markets.

Sponsored Links by DQ Promote