Crowdfunding and co-creation platform JumpStartFund is determined to keep Elon Musk's Hyperloop mass transport dream moving forward and they are building a team which is forging ahead.
The incubator has announced the formation of a new company, Hyperloop Transportation Technologies, which will be led by Dr. Marco Villa and Dr. Patricia Galloway.  The new company has already received over 160 applications to work on the project and expectations from Dirk Ahlborn, JumpStartFund's co-founder and CEO, that soon they will have 30 to 50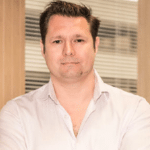 people, both full time and part time, working on the project.  The new company continues to accept applicants on the JumpStartFund site.
The Hyperloop, originally advocated by serial entrepreneur and Tesla Motors founder Elon Musk, has been described as a "fifth mode" of transportation which could "revolutionize travel".  The concept is for a reduced pressure tube where a transport capsule would ride on a cushion of air.  The widely shared concept envisions a trip from San Francisco to Los Angeles taking approximately 35 minutes to traverse the 354 mile route.  Top speeds are predicted to be over 700 miles an hour.  Beyond the sheer convenience for mass transport over long distances, the impact to urban markets which suffer incredible traffic congestion could be enormous.
Hyperloop Transportation Technologies will start operating immediately and is making the next Hyperloop Development Milestones available in an effort to provide a cohesive view of the upcoming effort surrounding the project and to stimulate feedback from the community.  By March 2014 the team expects to have completed a second white paper which includes feasibility along with discovery on building a prototype.
Ahlborn sees the project as bringing the power of the crowd to, "change the way mega projects are tackled… this process can deliver a more efficient and effective outcome."
The JumpStartFund-backed company has reached agreements with ANSYS  that earlier released the results of internally funded independent analysis aimed to verify the overall feasibility of the Hyperloop.  ANSYS has also donated $500,000 worth of software for the project.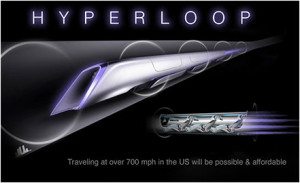 GloCal Network Corporation (GLOCAL) will make its resources available to provide support in two of the project's main areas including manufacturing and supply chain management. The company's owner, Dr. James Seferis, is coming on board with significant resources.
UCLA Architecture and Urban Design's graduate program SUPRASTUDIO, who will speculate where the stations in pair cities could be based, what the urban planning around those areas might look like, investigate design matters related to traveler experience – including station design, vessel design and addressing "last mile" solutions – and finally, how such a project could be brought to light.
"The Hyperloop is a unique, unprecedented concept, which will need rapid development and evaluation of numerous design concepts for all subsystems – a task greatly facilitated by simulation technology," said Dr. Sandeep Sovani, director of automotive and ground transportation industry at ANSYS.  "At ANSYS, we have already virtually tested an initial concept of the Hyperloop, using our highly mature simulation technology that is used today by major manufacturers of aircraft, rockets, trains and automobiles.  We are excited about the Hyperloop project and are planning to make our software available to the development team at Hyperloop Transportation Technologies Inc." 

"We jumped on this once in a lifetime opportunity to work with Hyperloop Transportation Technologies, Inc," said Professor James Dimitrios Constantine Seferis, chairman of the board and executive director of GloCal Network Corporation.  "As a world leader in advanced materials and processes, our skill set is the perfect match to help the development team bring this project to life." 
UCLA Architecture and Urban Design Chair Hitoshi Abe states,
"As with all innovations of this scale, it's not the technology itself that is the most important, but how cities and people change because of the technology, and how these changes are reflected in the urban environment."
Team Co-Leader Dr. Marco Villa shared that his initial experience with the project has been memorable,
"We had the privilege to be in many calls with incredibly talented individuals and organizations, all of which shared the excitement and positive attitude toward this project.  Once the final list is compiled and made public, I am sure many people will be incredulous to the level of talent that we have been able to attract." 
Dr. Patricia Galloway the other project leader stated her own excitement for the crowdsourced initiative,
"Truly amazing talent is reaching out and wanting to be part of this first-of-a-kind mega-project and the fifth dimension of transportation," said Galloway.  "I am so excited and proud to be working with an experienced and passionate team of individuals who are believers in making dreams come true.  This company and its project is truly groundbreaking and will forever change the way we design and build the state-of-the art megaprojects of the future."
Ahlborn lauded the participation of the well known global companies and organizations,
"The mere fact that global leaders such as ANSYS, GLOCAL and UCLA have agreed to partner with us along with the quality of applicants who have applied to be part of this project is overwhelming."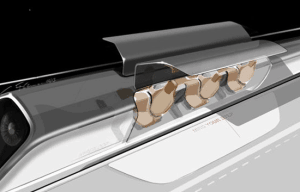 Alborn thinks the Hyperloop can become reality must sooner than people think.  They expect to have a sub-scale model by the end of next year and have already had some very encouraging conversations with large corporations. They have also had some offers for use of right away and interest from other countries as to where the first operational Hyperloop could operate.  Alborn states that Musk is not involved but JumpStartFund is bringing the power of the crowd – via crowdfunding, crowdsourcing and a significant community initiative to tackle a sizable mega-project.
For JumpStartFund, which is still in Beta, Hyperloop Transportation Technologies  has become their marquee project.  The platform is ramping up and has several other lower profile projects they are working on.    JumpStartFund is looking forward to being a part of this new world of crowdfunding and crowdsourcing – and while there are still many hurdles and moving parts to this incredible concept of the Hyperloop,  they are leading with a pretty impressive project.
Have a crowdfunding offering you'd like to share? Submit an offering for consideration using our Submit a Tip form and we may share it on our site!