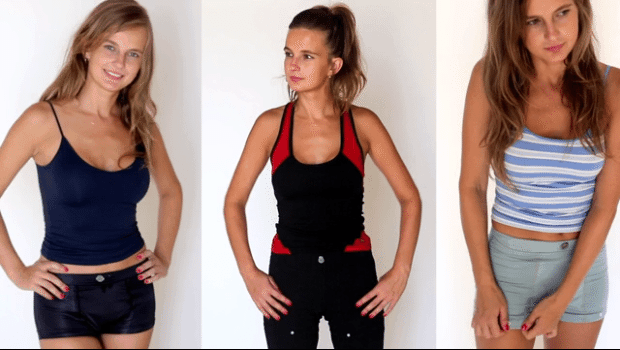 We featured AR Wear anti-rape garments in a recent Saturday Crowdfunding Mailbox feature. The line of garments are built with an underlying "skeletal structure" that prevents garment removal without the use of a special tool. They resist cutting and tearing, essentially promising a garment that could buy valuable time – or thwart a rapist altogether – in a crisis situation.
We feel very strongly about women's safety and believe that we have successfully combined technology and fashion to help solve a problem that has not been adequately addressed in our society. We hope to work with organizations that combat violence against women and which offer support to those who have been violated.
By and large the campaign has been met with optimism, and the funding speaks for itself. The campaign has raised over half of a stated $50,000 goal in a fixed funding campaign on Indiegogo. AR Wear has 19 days to make up the difference.
However, not all are enamored by the concept or the way it was pitched.
AR Wear's Anti-Rape clothing does little more than offer society one more reason to blame rape victims for their rape. It gives people the chance to say, "Well, if only she'd been wearing those special panties, this wouldn't have happened." This falls in line with the same old victim-blaming mentality of, "If only she'd been dressed differently, if only she hadn't been drinking, if only she'd screamed or kicked or fought harder." It's all part of the same culture that still puts the responsibility on women not to be raped. It's the same culture that says, "Of course rape is wrong, and of course what he did was terrible, but."Anne Thériault, The Belle Jar
Why are all the models white? Why are all the models women? Men, transpeople, genderqueer and other LGBTQ, non cis-gender individuals experience rape, too.Carrie Murphy, The Gloss
Obviously, I have a problem with the idea of clothing protecting women from rape. Chastity belts did not protect women from rape; and specialist underwear will not protect women from rape. We need a fundamental restructuring of our culture to end rape. Underwear will not do this.Louise Pennington, My Elegant Gathering of White Snows
[h/t PolicyMic]

Have a crowdfunding offering you'd like to share? Submit an offering for consideration using our Submit a Tip form and we may share it on our site!

Sponsored Links by DQ Promote