Republic Project  acquired by Digital Generation for $14.5 million, becoming the first equity crowdfunded company to exit in the US
Equity crowdfunding platform MicroVentures  announced the successful acquisition of a crowdfunded company with the news that Digital Generation (DG), a publicly traded company, purchased Republic Project, a cloud-based ad platform, for a total of $14.5 million. Listed in 2011, Republic Project was the first investment opportunity on the MicroVentures equity crowdfunding platform and is also the first liquidity event, or "exit," for investors in this new space.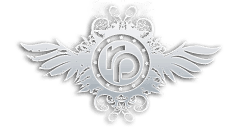 At the time of its initial listing, Republic Project was geared toward providing artists & musicians with a platform to easily house all of their social media and engage their fans. They had previously raised seed capital, but were looking for additional funding when their CEO, AJ Vernet, approached , in September 2010. Within three months of listing on MicroVentures, Republic Project completed their first successful raise, all from "equity crowdfunding."
"MicroVentures was a great investor supporting us in the early days before we had our final product," Republican Project CEO, AJ Vernet said. "They understood the company vision and continued to help us grow by believing in what we were trying to achieve."
At the end of 2011, Republic Project pivoted their technology toward the ad space. This strategic change in focus piqued the interest of several notable investors, including 500 Startups and Google Ventures, who helped them raise an additional $1 million round of funding. Ultimately, the success of Republic Project attracted attention from DG, an ad management and distribution platform. This led to the acquisition earlier this October for a total compensation package of over $14 million.
"The Republic Project acquisition is a milestone for equity based crowdfunding," MicroVentures founder, Bill Clark said. "It definitively proves that startups can utilize this model to not just raise money from the crowd, but then go on to raise even more money from VC's, get acquired and ultimately provide a liquidity event for their investors."
This marks the first return on investment for MicroVentures investors and is, notably, the first equity crowdfunded company to achieve and exit in the United States. Since the Republic Project funding, MicroVentures raised funds for dozens of companies, including Yelp, Facebook, MeetUp, and Twitter, which will IPO in November 2013.

Have a crowdfunding offering you'd like to share? Submit an offering for consideration using our Submit a Tip form and we may share it on our site!

Sponsored Links by DQ Promote