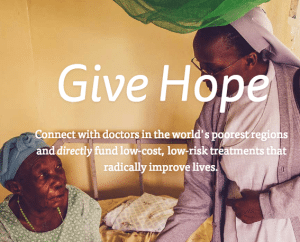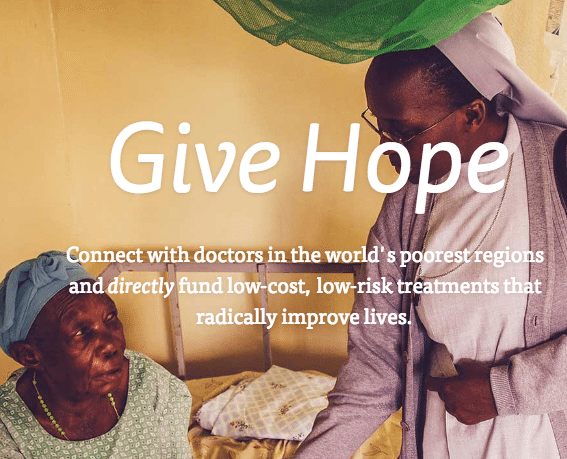 The non-profit donations based crowdfunding site Samahope, has announced a change to their crowdfunding model.  As of today their donation based platform will shift to funding doctors that deliver care as opposed to funding for individual patients.
Samahope funds life-altering surgeries and medical treatments for women and children in poor regions of the world.  After analyzing feedback from donors, medical partners, and doctors in the field, Samahope's team realized that there is a better, more powerful way to achieve their mission and have a profound impact on a greater number of lives.
"With a new model that directly funds doctors working on the frontlines, we enable our donors to share in a bigger story – the epic challenges of global health – and build long-term, engaging relationships between donors and the doctors they support," said Shivani Garg Patel, Samahope Co-Founder and Managing Director.
Visitors to the Samahope site can now dive into the stories of remarkable doctors who have dedicated their lives and expertise to serving the poorest patients in the world. These doctors share their metrics and report on patient outcomes via regular field reports, giving donors full transparency into their work.
The doctor model eliminates a problem with patient-driven medical crowdfunding models, which rely on graphic patient profiles to attract donors. The move also allows Samahope to expand into new geographies like the United States, which have stringent privacy laws.
"We believe that all people, everywhere, deserve the same level of respect when it comes to sharing details about their health. Samahope's new model allows donors to give directly to treatments in a way that doesn't compromise patients' privacy," said Samahope Co-Founder Leila Janah.
Funds raised will help to expand medical treatments from birth injuries to a wider set, including major burns and pediatric surgeries.
Along with enabling doctors to treat more patients faster, the new funding focus will give doctors the resources they need to train more staff and invest in infrastructure and equipment.
Cutting for Stone author and Stanford Professor Dr. Abraham Verghese said, "Samahope is an innovative way to impact health care among the neediest on the planet. I am a fan."


Samahope is a member of Sama Group, a family of impact enterprises dedicated to ending poverty and promoting social and economic justice around the world.

Sponsored Links by DQ Promote