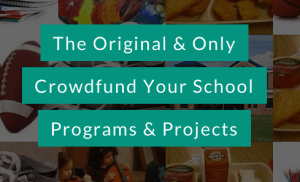 Launching today, Skoolwerx aims to help schools and teachers crowdfund for projects in a more efficient and effective manner than traditional fundraising campaigns.   With so many budgetary constraints existing in schools today SkoolWerx has taken the popular and proven crowdfunding model and adapted it for the education sector. Using this model, schools and teachers retain 90% of all funds raised. With the majority of school fundraisers, each school only gets to keep around 50%.   SkoolWerx is on a mission to help schools and teachers provide the best experience possible for our nation's youth by helping close these funding gaps and bring back these much needed resources.
SkoolWerx was created by Michael Johnston and his wife Dania, who happens to be a teacher herself. Michael and Dania founded this company to help schools and teachers close these budget gaps after seeing first-hand how detrimental the repercussions have become. Year after year Dania would see these fundraisers come in and disrupt classes for a couple of weeks. While students are coerced into peddling merchandise or promoting "fun-runs" and seeing, after all their hard work that her school only got to keep 45% to 55% of the funds they raised. After hearing this, Michael, thought there must be a way to makes this process better. Thus, Michael created SkoolWerx a crowdfunding platform for schools and teachers to raise much needed funds. Campaigns can be

created in as little as five minutes. Combine that with the vast reach of the web and social media and these campaigns have exponentially increased the reach of their fundraising potential. No more door to door in local neighborhoods, reach friends and family all over the world.