SSX Ventures has launched their LATAM Incubated One BV, a publicly-traded investment vehicle organized to invest in companies graduating from Latin America's top incubators, including Wayra, NXTP Labs, 21212 and 500 Startups. LATAM will raise investment capital via an Initial Public offering on the Startup Stock Exchange (SSX) platform.
LATAM  wants to create  a diversified portfolio strategy for investors allowing them to invest in early-stage startups that have been incubated in one of several experienced technology incubators in Latin America. The vehicle seeks to invest in up to 10 companies, structured as either a convertible note or equity investment, mirroring an incubator's investment structure in the target Company.
"Startups offer some of the most promising returns of any investment in the market today. While there is always considerable risk when investing in early-stage companies, we believe that by focusing on graduates from Latin America's best incubators, the Vehicle can leverage the collective expertise of these professional investors to develop a portfolio of the most promising, young companies in the region," said Ian Haet, Manager of SSX Ventures.
In addition to each incubator's stringent selection process, the Investment Vehicle will also analyze the potential investments following the same six-step vetting process employed by the Startup Stock Exchange's Listing Approval, resulting in a robust evaluation process rarely encountered when assessing early-stage startups.
"At NXTP Labs, we believe in the power of crowdfunding and crowdsourcing as a way to democratize access for startups and investors. Not only are they a great way of democratizing access to financing and investments for startups, but also a way to facilitate investors to find the best investment opportunities. We expect that SSX will become a powerful tool for the entrepreneurship ecosystem in the region," says Gonzalo Costa, co-founder and director of NXTP Labs.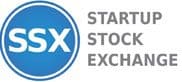 Collectively, the Investment Vehicle's four targeted incubators have 11 offices in seven cities throughout Latin America, including Mexico City, Bogota, Caracas, Lima, Santiago, Buenos Aires and São Paulo.
SSX Ventures is a subsidiary of SSX Holdings Corp. and was established to manage publicly traded investment vehicles for startup investing. The firm's objective is to provide consolidated investments in a diversified portfolio of startup companies on a public market.
The Startup Stock Exchange is a regulated marketplace for buying and selling equity holdings in startup companies. As a licensed Broker-dealer and Listing Advisor with the Dutch Caribbean Securities Exchange in Curaçao, Kingdom of the Netherlands, SSX provides investors the opportunity to invest in publicly traded companies while maintaining control of their investment through open market liquidity and access to regularly scheduled company reporting.
Have a crowdfunding offering you'd like to share? Submit an offering for consideration using our Submit a Tip form and we may share it on our site!