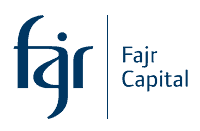 Fajr Capital Advisors and Crowdfund Capital Advisors have released a report (embedded, bottom of article) to "highlight crowdfund investing as a powerful new tool to fuel the development of a vibrant entrepreneurial culture in Muslim majority markets."
Crowdfund investing builds communities, encourages risk sharing, democratizes wealth and channels capital to real economic activity. Islamic finance champions all four. In fact, the in-built preference for equity over debt in Islamic commercial law speaks strongly in favor of crowdfund investing. Screening the nature of the target business and its capital structure are required to ensure compliance, but the basic equity structure fits Islamic finance strongly. In fact, Islamic finance has a strong heritage of linking the financial economy to the real economy and ensuring that money is put to work in the production of real goods and services.


The report explores early happenings in the world of equity crowdfunding in predominantly Muslim markets. It includes a breakdown of four crowdfunding platforms currently offering equity to shareholders. The four platforms are as follows, as cited from the report…
The report also outlines steps governments can and should take in implementing crowdfunding frameworks. This report specifically focuses on governments in predominantly Muslim countries, but the same tactics could be applied to all governments.
The report was created by Jason Best of CCA and Aamir a. Rehman of FCA, with contributions from Abdur-Rahman Syed of FCA and David Jones of CCA.