With over 3 Billion Monthly views, 15,000 YouTube Channels, 200 Million Subscribers and 25,000 creators – Fullscreen is a YouTube network powerhouse.  Fullscreen has now announced multiple partnerships for their "Sign In With Fullscreen" feature which integrates an ecosystem of third party applications including the innovate video crowdfunding platform TubeStart.

TubeStart, which officially launched this past August, is a platform dedicated to aid in the monetization of YouTube videos. Pending the final regulations by the SEC in regards to Title III or "retail" crowdfunding, the company intends on providing royalty based crowdfunding for videos allowing backers to participate in the success of their favorite YouTube channels.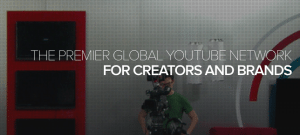 Sign In with Fullscreen is now available for Fullscreen creators who may access all of the new applications, including TubeStart, on the Fullscreen Creator Platform.  The many new features will generate a more robust environment allowing creators to produce better content and capture more revenue.
The full list of new partners with Fullscreen are listed below:
"Since day one, our mission has been to empower the next generation of video creators on a global scale," said George Strompolos, CEO and founder of Fullscreen. "With the launch of Sign In with Fullscreen, we can seamlessly integrate into the Fullscreen Creator Platform a wide range of third-party partners who complement our mission. We're very excited about all the possibilities this opens up for our creators."

"I'm truly excited to use Sign In with Fullscreen," said Connor Franta, Fullscreen creator and member of Our2ndLife. "It simplifies my video-creating process by giving me access to new services, benefits and an extensive app library all conveniently placed right at my fingertips."
Fullscreen plans to build additional features through Sign In with Fullscreen, enabling app developers and creators to explore new partnerships. Fullscreen will continue to team up with providers who have developed apps for online video and want to open them to Fullscreen's massive network of video creators.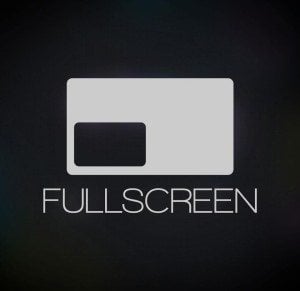 Earlier this year it was reported that Fullscreen had raised $30 Million from several venture groups including, Comcast Ventures, The Chernin Group and WPP Digital. This funding round was estimated to value the company at $110 Million.   The company currently has 150 full time employees.  Fullscreen wants to continue its growth trajectory in the new world of digital media by becoming a central platform for video creators as well as a distribution focal point for content discovery.  Located in Culver City, California, Fullscreen was founded in 2001 ago by Strompolos who previously worked at YouTube / Google.

Fullscreen's client roster includes top talent like dubstep violinist Lindsey Stirling and filmmaker DevinSuperTramp, as well as top brands like NBCUniversal, AARP and Cartoon Network.

Sponsored Links by DQ Promote