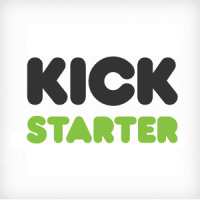 In an article published to Architizer yesterday, author Karen Wong interviews Kickstarter co-founder Charles Adler on a variety of subjects. One interesting question she asks early in the interview involves the question of why he left Kickstarter after helping to build the company into a global crowdfunding juggernaut. Adler says he is ready for a new challenge…
Meeting Perry Chen and Yancey Strickler as they were first finding shape to Perry's original idea for Kickstarter, committing myself 200% to bring Kickstarter into the world, having the opportunity to build a product, a company and a team—it's been incredible. The ride has taken us through some interesting challenges and obviously some incredible highs.

And those highs continue to inspire me, but at a certain point I began looking around—beyond Kickstarter, to the world at large. … I was far from bored, but restless for those moments when you're discovering new territory. I missed the fear of the unknown.

Right now, my focus is to observe and process what's going on around me. Find a challenge I care deeply about and feel I have the capacity and vision to see it through. And to do that with a group of people with whom I want to work.
Sponsored Links by DQ Promote