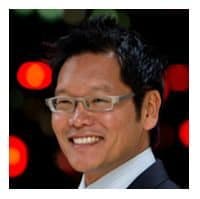 Craig Asano, Executive Director of the National Crowdfunding Association of Canada (NCFA – Canada) has responded to the growing amount of queries regarding the status of equity crowdfunding in Canada by putting together a list of FAQs – and then asking the crowd to augment.  The goal is put together a comprehensive document to help educate the public on the status of regulations – as well as the "pros/cons of potential exemptions".
The deadline for submissions is December 4, 2013.
The initial list is replicated below. To add to the list please visit the NCFA Canada site.
Equity Crowdfunding FAQ

To kick things off, NCFA has compiled a list of general questions (see below):

What is the definition of equity crowdfunding?

What is the current status of equity crowdfunding in Canada?

How do I know equity crowdfunding is right for me?

What are the other ways I can raise early stage seed capital (up to $1.5 million) for my company?

What are the challenges of regulating equity crowdfunding in Canada?

I'm interested in supporting the advancement of equity crowdfunding in Canada, how can I help?

What are the risks of equity crowdfunding for investors and how will investors be protected?

What are the expected returns on investment with equity crowdfunding in international jurisdictions where equity crowdfunding is permitted?

I'm a Canadian company, can I raise funds down in the U.S. or in other international jurisdictions using the internet?

How do I get listed on your website's Crowdfunding Directory as a portal or provider?

I have an innovative hybrid equity-crowdfunding model.  Who should I speak with to help determine if it's on the right side of up-and-coming equity crowdfunding regulations?

What educational resources are available to learn more about equity crowdfunding?

I have additional questions not on the FAQ?
Sponsored Links by DQ Promote