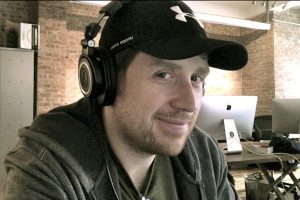 Equity crowdfunding site RockThePost has just announced a critical new hire to their growing team.  Drew Butler, previously from Tumbler, is their new Chief Technical Officer (CTO).
Drew commented on his new position,
As a firm believer in the power of crowds, whether in the funding or the networking arenas, I truly see this as a moment in the history of financing that I am humbled to play a role in.
Prior to being one of the lead engineers at Tumblr, Drew was a primary architect at the Quicken Loans family of websites.  He was also crucial in setting up their team to develop their iPhone app as well.
Following his stint with Quicken Loans, and a move to NYC, his company Fridge was acquired by Google in 2011. There he was instrumental in the management and development of their backend architecture that helped them scale through several critical phases of the company's lifespan.

After the acquisition, he took the helm as the lead over at StyleCaster, where he managed a small team that developed a brand new social networking product, in an attempt to help the company re-envision its place in the industry.

Drew went on to work at Tumblr, acting as a generalist, and helped to spawn and lead several new initiatives, ranging from their ad platform, to their support system, and assisting in their user engagement strategy.

With equity crowdfunding still in its early phase, Drew's experience in leading and mentoring teams is going to be vital in RockThePost tech efforts to ratchet up to the next level.  While aiding in the platforms need to scale with the nascent crowdfunding industry, RockThePost will be leveraging Drew's experience  with behavior and social networks in finding new ways to allow entrepreneurs and investors to communicate and engage with each other.

RockThePost was co-founded by CEO Alejandro Cremades and COO Tanya Prive.  The platform has raised over $23 Million since their launch.

Sponsored Links by DQ Promote