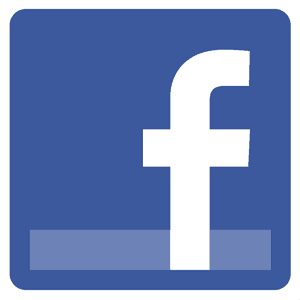 Charities and nonprofits have something to celebrate today thanks to a new feature emerging from the Facebook camp. The world's largest social network has added the option to solicit donations from visitors to a charity's page and viewers of posts.
A "Donate Now" button is now available to participating charities. As of now the feature is only open to a select group of early adopters that partnered with Facebook on the development of the feature. Facebook is asking interested parties to sign up for inclusion in a future rollout of the feature.
In times of disaster or crisis, people turn to Facebook to check on loved ones, get updates, and to learn how they can help. In November 2013, in the wake of Typhoon Haiyan, we partnered with the International Federation of Red Cross to let people donate directly to the Red Cross's relief efforts in the Philippines. After seeing the generosity of people around the world toward this effort, we've been inspired to help everyone donate, at any time, to the organizations they care about most.
A couple of early participants will be familiar to those active in the crowdfunding space. DonorsChoose.org and Kiva are both part of that early launch. A screenshot of an example from Kiva's Facebook page is below…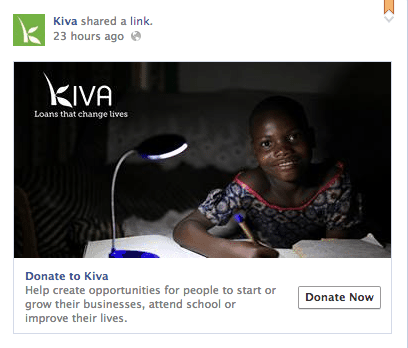 Facebook is picking up the tab on credit card processing fees, too, so 100% of the donations go directly to the recipient. What is in it for Facebook? Having the credit card information of their users in the Facebook system shortens the distance between visitor and customer for Facebook. It seems to be a win-win for the network and participating nonprofits.

Sponsored