It was a busy 2013 for the team at crowdfunding platform RockThePost. In a recent post to their blog RockThePost shared some of the highlights of their year.
Since launching the platform officially in March of 2013, the platform helped to raise over $23 million for startups using the platform. In addition to some big raises for companies, RockThePost began hosting digital demo days for companies using their platform for one hour twice a month. According to the post, accredited investors with "over $10 billion in assets under management" have dialed into these regular events.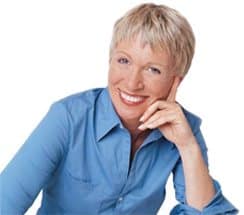 Shark Tank's Barbara Corcoran joined the RockThePost board in April of this year and would eventually pick three startups to invest in. The three winners were CoFoundersLab, GreenWizard and Time to Cater.
CEO Alejandro Cremades attended the White House Champions of Change ceremony and stayed active on Capitol Hill. He testified in front of Congress to "review several innovative financing options and determining if those methods are meeting entrepreneurs needs."