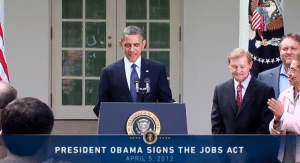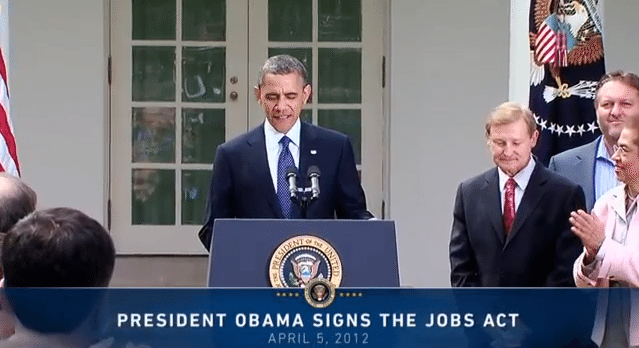 The White House has launched a program seeking crowdfunding entrepreneurs to recognize as "Champions of Change."
This May, the White House Office of Public Engagement will host a Champions of Change event for entrepreneurs who exemplify the promise of crowdfunding to fuel the growth of startups and small businesses across the Nation. "Crowdfunding" means raising money in small increments from many individuals, typically using an Internet platform. Donation-based crowdfunding is already empowering many entrepreneurs, while investment-based crowdfunding platforms will soon be facilitated by the bipartisan Jumpstart Our Business Startups (JOBS) Act, which the President signed one year ago and the SEC will implement.
Entrepreneurs can be nominated for reasons such as contributing to public health initiatives, local economic development or democratizing investment in scientific research.
Nominations will no longer be accepted after noon on Wednesday, April 24th.