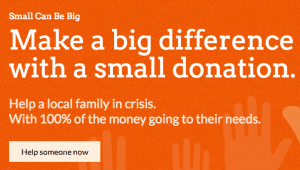 Small Can Be Big local crowdfunding site is set up to help "local families in crisis" with 100% of the funds raised going to these families in need.   The site has raised over $640,000 since their launch aiding 484 families.  They do everything from making a utility payment to helping a spouse escape domestic violence.
The platform experienced a unique "problem" this past week when all of their crowdfunding campaigns were fully funded with the help of some twitter love.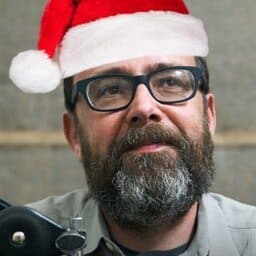 Mike Monteiro, who has a sizable twitter following, started a bit of a twitter campaign and, in a series of tweets, managed to assist in garnering enough donors to fund all of the campaigns.  Monteiro wanted to "run the table" and he certainly did.  He rewarded the supporters with baby goat gifs…
Kudos and congratulations to the entire team at Small Can Be Big and Mike Monteiro.
OMG, there's only ONE family left on @SmallCanBeBig. We're not gonna leave THEM out in the cold, are we? http://t.co/8xdQp93f2T

— Mike Monteiro (@monteiro) December 22, 2013
I love you jerks. We ran the table at @SmallCanBeBig! Here's your ridiculous goat gif: http://t.co/4T0naj0P2Z

— Mike Monteiro (@monteiro) December 22, 2013
Talk about great problems to have: You guys cleared ALL the families off the site tonight. You are fantastic.

— SmallCanBeBig.org (@SmallCanBeBig) December 22, 2013
Sponsored Links by DQ Promote