As 2013 comes to a close United Kingdom based Angels Den, an integrated Angel and equity crowdfunding platform, recently shared some statistics for the past year as 2013. It must be mentioned that Angles Den just entered the crowdfunding domain this past October so their digital platform has only been operational for a couple of months.
For the entire year of 2013 Angels Den generated:
110 Company Pitches
Raised £3.5 Million
At their Angel events 90% of business owners find at least one interested Angel
An Average of 3.4 Angels are interested for each pitch at each event
One in three companies get funded
The Angels Den crowdfunding platform launched with 7 offerings in October 2013.  The listings ranged from £25,000 to £150,000 in equity offered.  Earlier this month one offering, Bagrider, hit their goal of raising £30,000 in only 2 days.  The company claims 6000 investors have raised £16 Million via their pitch events or crowdfunding platform.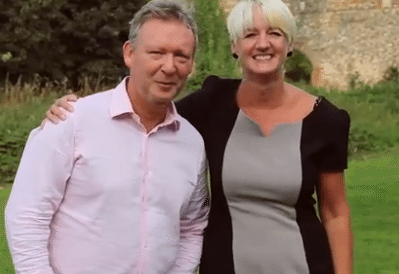 The company was founded in 2007 by Bill Morrow and Lois Cook. Morrow had sold an international financial recruitment firm to a Wall Street bank a few years before.  Cook has been helping small businesses for more than a decade prior.  The company is known for their monthly speedfunding and angel club pitching events which take place across the United Kingdom as well as in other European countries and Asia.