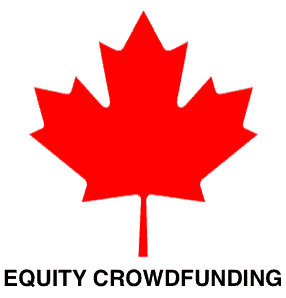 The following presentation reviews investment crowdfunding for Canada and more directly the province of Ontario.  Notable quotes include:
SME's generate 50% of GDP and 55% of Jobs in Ontario
25% of SME's cease in first 2 years, 50% within the first 5 years
Canada ranks 13 out of 16 in world Innovation Rankings
VC Funding has been declining in Canada since 2001
Less than 1% of the Canadian population are "accredited" investors
The presentation goes on to argue that crowdfunding can provide a path for non-accredited investors to benefit by supporting Canada's innovation engine of growth.  The document points out that accredited investors do not have a monopoly into investment opportunities.
The presenter also tackles the question of investor protection by advocating investor limits, standard disclosures, and risk acknowledgement by anyone participating in a crowdfunding equity offering.  These regulations must be simple to allow crowdfunding platforms to flourish.
The deck was created and presented by Debra A. Chanda who is the the VP of Marketing for Invest Crowdfund Canada (ICC).
[slideshare id=29532784&doc=crowdfunding101canada-131227172939-phpapp01]