Indiegogo has announced a new strategic initiative: Outpost.  The new structure gives companies the ability to embed Indiegogo campaigns on their own web sites while maintaining the same benefits of the platforms marketing channels, analytics and network.
Recognizing that some campaigners already have large intrinsic audiences, Indiegogo Outpost supports savvy campaigners and brands  allowing them to customize campaigns with their own branding and keep traffic directed toward their own sites.
"Indiegogo is all about breaking down barriers to funding and we're always looking for new ways to help Indiegogo campaigns directly engage with audiences who are likely to support them," said Slava Rubin, Indiegogo co-founder and CEO.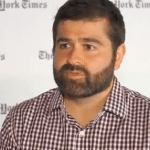 Companies using Indiegogo Outpost will also be part of the Indiegogo ecosystem with mirrored campaigns on Indiegogo.com, giving them access to the platform's nine million unique monthly visitors and the opportunity to be a part of Indiegogo's marketing channels, including its social media and email newsletters. Campaigners also have the opportunity to take advantage of Indiegogo's robust analytics dashboard, which provides in-depth insights into contributor behavior.
Activating Indiegogo Outpost is simple and has no setup fees. Indiegogo uses the same HTML and JavaScript embedding technologies that other products such as Google Maps, Facebook commenting, and Google Analytics use to enhance external websites. Indiegogo Outpost users can also integrate their own preferred tools, including Google Analytics, KISSmetrics, Mixpanel, and Facebook retargeting.
Indiegogo will be officially launching Indiegogo Outpost in the first quarter of 2014.