Crowdfunding failure isn't always necessarily accompanied by crowd outrage and demands of refunds.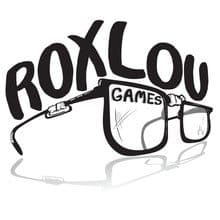 This is proven in a recent series of backer updates from indie game developer Roxlou Games, and specifically from company founder Joe Houston. Roxlou and Houston turned to Kickstarter to fund a forthcoming video game called Unwritten: That Which Happened. The campaign would go on to be successful, raising $78,017 on a goal of $75,000. Funding ended in February of 2013.
As delivery of the game dragged on past the promised August 2013 ship date, Houston took to the Kickstarter backer update section with a rather disheartening story about some strife his family was experiencing. This situation was explained in a backer update posted in October…
Three years ago in October my daughter was born three months premature by emergency c-section. What relevance does this have to our ongoing project? Not long ago I would have thought, "not much"; however, this month our family was unexpectedly revisited by complications from that difficult time in our past. Although I can't go into specifics, not to worry: all involved are on the road to a full recovery, with special thanks going out to those that are in our wonderful support network of friends and family. It probably goes without saying that my attention was split mightily from the project, and obviously Unwritten Passage has yet again failed to meet the beta deadline we set out for it.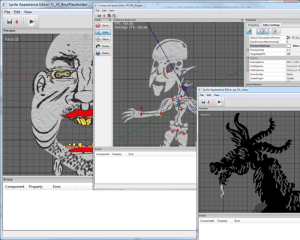 The rest of the post is an optimistic – but realistic – assessment of the state of affairs at the time the post was created. Backers were generally understanding and supportive in the comments.
Fast forward to January 4th and another update was posted, but this time the project was being put in a state of hiatus…
But I'm not ready to completely call it quits and say that Unwritten Passage is dead forever. However, to say that the project as I pitched it is alive and well would be beyond naive. It would be dishonest. It lives on as my personal side project, something I hope to bring about on my own and through the help of talented friends when possible. And should it come to be I will do my best to deliver on my original promises… but I have to be honest. To many this is probably the end.
Usually posts like these are met with backlash from a project's backers, but an interesting thing happened in this case. Presumably spurred by both the extenuating family circumstances of the project creator and his willingness to be completely candid about the project's status, that backlash never really came. Yes, some have asked for refunds, and they will be granted, but the comments seem to suggest that most backers are allowing Houston to keep the money in hopes that it will help him to deliver the game somewhere down the line. As one backer summed up…
Joe, thank you for your honesty – can't imagine how difficult this must be for you. Stay positive and focus on your family. I have ZERO regrets about backing the project 🙂
The moral of the story? Backers don't generally demand success. They demand transparency and honesty, and they can generally smell when a project creator is being disingenuous. In this case Houston has been extremely candid and it has served him well even as his project is perpetually stalled. Keeping the crowd in the loop can go a long way toward protecting against future vitriol.

Sponsored Links by DQ Promote