San Diego, California based EarlyIQ, has announced the availability of their hosted, secure and confidential accredited investor compliance suite. The application is designed to allow accredited investors (as defined in Rule 501 of Regulation D), online funding platforms, broker dealers, and companies raising private capital under U.S. Securities and Exchange Commission (SEC) Regulation D, 506(c) to comply with the requirement for issuers of securities to take reasonable steps to verify the accredited status of investors in the securities offered.
For accredited investors, EarlyIQ's hosted solution enables accredited investors to confidentially verify their status once, then use their personal, dynamically generated, encrypted certificate as proof of their status across multiple investment opportunities, while allowing the investor to control viewership of the certification. The suite is also available for integration with online funding platform partners which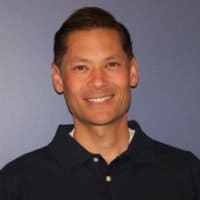 helps streamline the investor application and validation process, without the potential for conflict of interest in the certification process.
"We recognize that privacy is a significant concern for investors and partners alike," said Steve Yin, co-founder and CEO of EarlyIQ. "Investors can be confident that their names and credentials will not appear on any accredited or angel investor list to be viewed and searched by people they don't know. Moreover, issuers and partners can be confident that the certification was issued by an objective 3rd party."
For online funding platforms, EarlyIQ has created its Network Partner investor service. The service enables participating online funding platform partners to quickly and seamlessly validate accredited investor status via API of any investor who has previously received their certificate from Early IQ.

Sponsored Links by DQ Promote