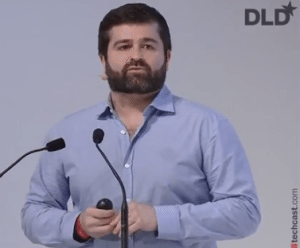 The Digital-Life-Design (DLD14) conference took place last week in Munich, Germany.  DLD is self described as a "global network on innovation, digitization, science and culture which connects business, creative and social leaders, opinion-formers and influencers for crossover conversation and inspiration". Over 150 speakers and 1000 attendees hit the Bavarian capital to talk tech, startups and digital creativity.  A perfect venue for a global crowdfunding leader.
Slava Rubin, Indiegogo CEO and co-founder, was there to share their insight into the fast evolving world of crowdfunding.  Slava always gives a good presentation and it is worth a watch.  Slave does an introduction followed by a panel which includes; Raffael Johnen from Auxmoney and Philipp Moehring from AngelList.  The panel was moderated by Simon Levene from Enlightenment Capital.
Interesting fact shared on the video:  Indiegogo was turned down by over 90 Venture Capitalists. They were bootstrapped for three years.