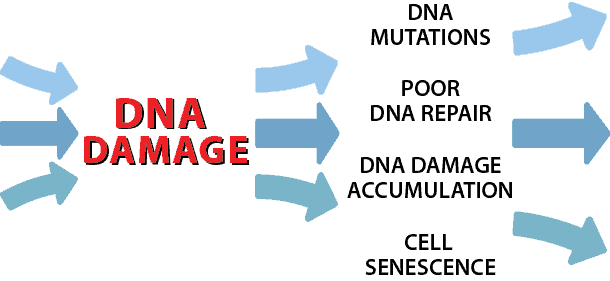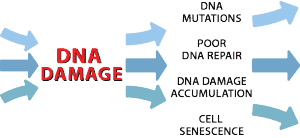 Berkeley-based startup, Exogen Biotechnology, has launched a first of its kind "citizen science" crowdfunding campaign on Indiegogo for its new laboratory test to measure DNA breaks, which are the most lethal type of DNA damage and a potentially key indicator for overall health conditions. Launched this past Saturday the project has raised over $20,000 on a $50,000 goal within its first three days.
Unlike genetic sequencing-based tests, the Exogen technology measures physical breaks in the DNA of cells, which commonly result from your lifestyle, environmental toxins, or personal genetics. The startup from the Lawrence Berkeley National Laboratory believes that their DNA health monitoring technology will one day be as commonplace as a cholesterol test. The DNA health test aims to assist in prevention of diseases associated with DNA damage and poor DNA repair.
The core team behind the project is comprised of Dr. Sylvain Costes and Dr. Jonathan Tang, who are experts in understanding the link between ionizing radiation, DNA damage, and cancer induction. They developed this leading-edge technology over the past 10 years at the Lawrence Berkeley National Laboratory.
Dr. Tang says,
"Breaks in our DNA occur frequently, and our bodies repair them every day. However, as we age, the efficiency of how our bodies repair DNA breaks seems to weaken. This decline in repair efficiency can lead to accumulation of unrepaired DNA or misrepaired DNA, which may result in unpredictable and potentially lethal genetic mutations. Exogen hopes that monitoring DNA for breaks will allow individuals to assess the impact of various lifestyles and environments on their overall health and aging."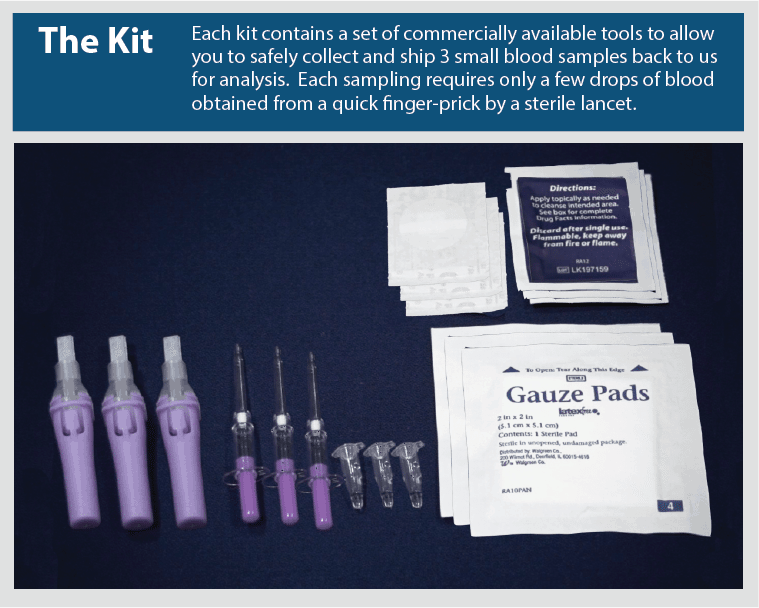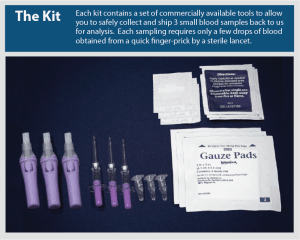 With this campaign, Exogen is allowing the public to assist in funding their large-scale citizen scientist project as well as gain access to the technology that is not yet available to the general public. Supporters receive a kit that allows funders to safely collect three blood samples via sterile finger pricks. Blood samples are then mailed to Exogen's proprietary research lab and analyzed as either a one-time event or on a regular basis throughout the year. The blood is processed for DNA damage and the results are made available back to the funder, securely and privately via a protected web application.
Dr. Costes says:
"I believe DNA damage monitoring will become an important tool in health care. It has the potential to be used in the detection of environmental toxins and in the prevention of aging-related diseases. Similar to a cholesterol test, high levels of DNA damage may be a risk factor for various medical conditions. Without knowing their DNA damage levels, people can't take action to correct it. The first step in improving something is measuring it, and tracking the health of your DNA is no exception."

"Have you ever wondered how an exercise regime affects your DNA or if your antioxidant diet is really helping to better protect your DNA? Does your DNA reflect your age? With Exogen's technology, healthcare can start addressing these questions."
Have a crowdfunding offering you'd like to share? Submit an offering for consideration using our Submit a Tip form and we may share it on our site!

Sponsored Links by DQ Promote