Looks to Tackle National Issues with Localized Crowdfunding Campaigns.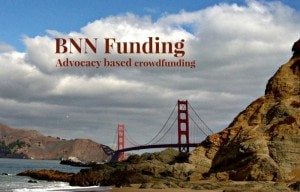 BNN Funding's mission is to run national campaigns that bring attention to "big topic" societal or cultural issues; hunger in America, creating jobs, combatting disease, or sustaining local news – and crowdfund across 350 cities for the benefit of both the nonprofit sponsor and the local institutions addressing the issue in their cities.
Localized crowdfunding — a sea change in fundraising
Crowdfunding, popularized by portals like Kickstarter, will be the fundraising vehicle of choice for nonprofits going forward. Although efficient for fundraising, it's even better for marketing the cause and demonstrating how the cause serves the community.
BNN Funding's platform wants to solve crowdfunding's deficiencies in syndication and marketing. Instead of one single portal, their platform syndicates campaigns locally across 350 cities. Each city has marketing support from local "advocate networks" — individuals, groups and organizations that have a vested interest in, or commitment to helping the campaign succeed locally. If the national campaign is for feeding the hungry, the advocate network is comprised of food banks, and organizations supporting the needy. If the campaign is sustaining classical music performance, the network is the local performing arts organizations and music foundations.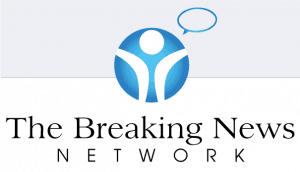 Localized crowdfunding is innovative because campaigns should be promoted at local levels where word of mouth marketing can truly happen among friends and family. People generally make contributions when they are personally affected by the mission of the cause, or acting upon personal requests from people or groups close to them. This new platform will leverage the 350-city The Breaking News Network (BNN); a hyperlocal media network devoted to the social good (currently in the process of becoming B-certified as a social sustainable enterprise). Through the BNN's media amplification program, advocate networks associated with the fundraiser can access the local BNN city feed to publicize the campaign directly to their neighbors.
The ultimate goal of localized crowdfunding is to create 350 individual city campaigns that are successful on their own merits. Multiply the proceeds from one city times 350, pool the proceeds, and the resulting return will prove far more scalable and productive than current single portal methods. If they can raise the modest goal of averaging $1,000 per city over a 30 day campaign period, the resulting fund raise will be $350,000. The net proceeds from each city are shared by the national nonprofit sponsoring the campaign, and the hundreds of advocating local institutions, with the major portion earmarked for the local institution. The crowdfunding campaigns always display the aggregate funds raised in order to sustain momentum; donors are more likely to contribute to successful campaigns that raise $350,000 than one raising $1,000.
Crowdfunding as Cause Marketing
BNN Funding believes that crowdfunding is more than raising funds, it is raising consumer awareness of a cause at both the national and local levels. National campaigns scale. National campaigns attract national media with far broader reach than local media channels. Although a national campaign may be best for raising awareness of the cause, grassroots adoption can happen at the local level. Creating a single campaign and syndicating it across 350 cities can be far more efficient and doable than having 350 local advocates create their own campaigns. And as primary benefactors, the local institutions do the grassroots marketing to get their local constituents to make donations.
Building the advocate networks to support campaigns
The Advocate Network is a marketing concept built around the idea that having individuals, groups and organizations support a cause or brand using social media is far more persuasive and trustworthy than simply advertising their virtues via commercials. It's similar to why review sites like Yelp with hundreds of individual reviewers are deemed more credible than advertisements or banner ads.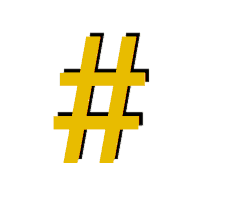 BNN Funding will develop Advocate Networks by providing media amplification to authorized advocates across the 350 BNN cities. Over 4,000 mayors and city council members, performing arts organizations, nonprofit news networks, local newscasters, civic groups and good causes nationally may get their word out to their communities through this free community service. Media amplification is a simple Twitter based system. For example, when authorized Mayor of San Francisco, @MayorEdLee adds the hashtag #SF to a specific tweet, it is retweeted automatically on our corresponding San Francisco city feed @BreakingSFNews.  If the advocate tweet does not include the specified hashtag, there is no retweet.
Hashtags have become powerful viral brands
Creating national campaigns to introduce a "brand" no longer requires a Super Bowl size ad buy. Hashtags are the brand, and in aggregate they become instantly recognizable by consumers, especially when hundreds or thousands of advocates are using and promoting the same hashtag.
A good example would be #GivingTuesday.  This "hashtag" movement based on designating the Tuesday after Thanksgiving as a day for charity, garnered 269,000 tweets on December 3 last year as local nonprofits promoted #GivingTuesday as a call to action vehicle for their cause. The Breaking News Network developed the #GivingTuesday advocate network by authorizing over 1,000 nonprofits and amplifying their tweets that day. Over 8,000, or 3% of all #GivingTuesday tweets, were attributable to BNN, which translated into a reach of over 30 million. More significantly, these tweets by design connected local nonprofits directly with their target market — their local community.
The genius behind national hashtag campaigns like #GivingTuesday is it gives localized advocate networks the opportunity to deliver their own messages to their constituents while serving the greater good.
BNN Funding will work with good causes to create national campaigns that benefit both the cause and the local institutions addressing these issue in their cities. There will be no upfront fees or expenses for the cause or the local institutions to participate, their compensation is based on a percentage based crowdfunding marketing fee.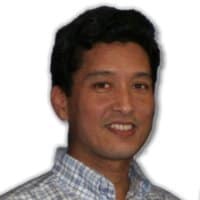 The business model differs from the standard Kickstarter model in that campaign creators cannot self publish their campaigns. BNN Funding will work together with nonprofits to design an effective campaign that can be massively marketed by local advocates across 350 cities.

BNN Funding was founded by Pat Kitano who also developed the Breaking News Network.

Sponsored Links by DQ Promote