Equity crowdfunding platform AngelList has announced a new feature for their growing platform: Filtered alerts now allows investors to monitor specific characteristics such as location, type of offer, and other variables to aid in managing the growing number of businesses listing on their platform.  As of today 5059 companies are publicly funding their companies – indicating they are doing 506c private placements under Regulation D.  The ability to use "general solicitation", or advertise offerings, was allowed just last year when the SEC announced their proposed rules on Title II of the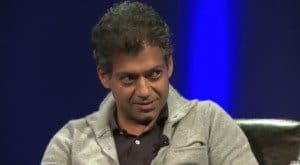 JOBS Act.  The day after the SEC announced the new rules on September 23rd, over $1 million in reservations in startups was made on the AngelList platform with 90% of them being in public offerings.  The platform already had over 1000 startups queued up and ready to go to publicly raise funds on the 23rd. AngelList is a crowdfunding platform for  "accredited" investors only.
The AngelList platform has broadened their services for startups.  The site offers the ability for companies to look for talent with their jobs listings feature.  Companies may also apply to incubators through the platform.
AngelList has also created a syndicate feature which allows investors to co-invest alongside well known angel investors.  Syndicates allow the lead angel to receive a "carry" (a portion of the total profit if there is any).  Syndicates may include only 99 accredited investors but an unlimited number of qualified purchasers (individuals with $5 million in assets or entities such as trusts with $25 million in assets).
San Francisco based AngelList was founded by Naval Ravikant and Babak Nivi in 2010.