Pubslush Launches Enhanced Community Management for Publishers, Industry Professionals.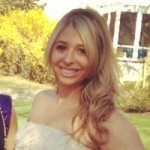 This week Pubslush co-founders, Hellen and Amanda Barbara, have announced the addition of a new community feature to their crowdfunding platform.  The crowdfunding platform that allows authors to host their literary projects, will now allow Publishers, Agents, Editors, Self-Publishing Platforms, Illustrators, Professors and other Industry professionals the unique opportunity to "partner" with their highly-social and digital platform, revolutionizing the industry.
"We really wanted to open up the platform to the entire industry…ultimately bridging the gap between readers, creatives and professionals.", offers Amanda Barbara, Senior VP at Pubslush, "We believe this is the future of publishing."

Publisher Pages, are internal communities specifically designed and dedicated to established publishing houses, which allows them to partner with Pubslush through co-branded subdomains. Through these portals, publishers can showcase all of their literary works currently in production, receiving feedback, raising funds and garnering awareness of its proprietary works. Publishers that opt-in to this program will also have direct access to its potential customer database as well as access to comprehensive analytics as it pertains to its project, allowing them to track book sales and trends.
Partner Pages, which are similar to Publisher Pages, are geared toward Self-Publishing Platforms, Agents, Editors, Universities, Professors and all other industry professionals who would also like to set up their own communities. They can build their own customized pages that will provide authors a branded crowdfunding solution.
Pubslush adds that these account-types will also be eligible for a Premium upgrade, which will provide more robust customization, including color branding, social media integration and user engagement.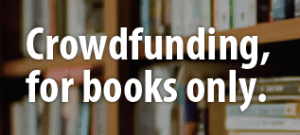 The niche platform is the first site of its kind, allowing readers to participate in the publishing process as well as providing feedback to both aspiring and established authors.  Pubslush also fosters ongoing relationships with their authors by offering the "Buy Button" feature. All campaigns remain on the Pubslush site even after they've been successfully funded and once the book is published, the Buy Button will link to the marketplace in which the author is selling their book, whether it's Amazon, Barnes & Noble, Kobo, etc.

Sponsored Links by DQ Promote