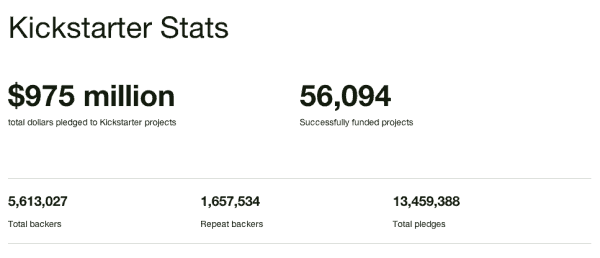 It's one of the top 1,000 web sites in the world. It's been used to fund small, personal pet projects and it's been used to spur enormous companies. It creates jobs. It's a platform, an idea, and now even a verb. Do you start a business in 2014? Many would advise you to kickstart it instead. It's a brand that has become so synonymous with crowdfunding that I still run into people that are shocked and amazed that there is a world of crowdfunding outside of one site.


No entrepreneur launches a company expecting to fail, but I don't think Perry Chen, Yancey Strickler and Charles Adler – Kickstarter's co-founders – could have imagined the success their platform would have.
Within the next handful of weeks Kickstarter will cross $1 billion in total funds pledged. Note that this doesn't mean the site has driven $1 billion in funding to projects. Some of the projects that received part of this $1 billion pot have failed; They account for somewhere in the neighborhood of 10% of those funds, a stunningly small number when you think about it. Regardless, it doesn't diminish this moment in crowdfunding's brief – albeit impressive – history.
The stats at the top of this article are available on Kickstarter's stats page. It's one of Kickstarter's more endearing virtues that a private company with no mandated need to share statistics chooses to. It's hugely helpful for those of us trying to understand what is happening in the crowdfunding space.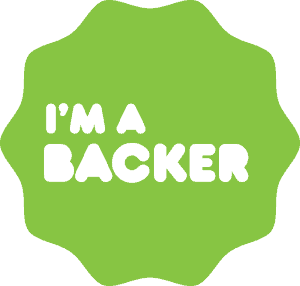 The biggest stat above isn't $975 million pledged. It's 1,667,534 repeat backers. These are your new mini-angels, and they represent a phenomenon that can change the world if it proliferates in the way many hope – regardless of whether they're backing, investing, lending or donating. This is where we look back to crowdfunding's roots in the crowdsourcing movement. It's all about individuals doing small things that can have big impact in aggregate.

Truth be told, Kickstarter also gave us plenty to talk about while bureaucrats took (and continue to take) their time on equity crowdfunding rules. Equity crowdfunding can be big here in the US, but in my opinion sites like Kickstarter provide an even more enticing means of capital access. It's non-dilutive and all-inclusive, the word "crowd" turned to 10. It isn't all sunshine and rainbows; Every rewards-based crowdfunding campaign comes with its challenges. Having said that, I wonder if we're in for a rude awakening once we start involving newbie investors in early stage companies, but that is a topic for another article.

For a moment, we pause to marvel at what this site has been able to do. It's incredibly rare. Even more exciting? We've only scratched the surface.

Sponsored Links by DQ Promote