angelMD, a private equity firm plus equity crowdfunding platform, has recently added to staff having announced the addition of 3 leading clinicians to its senior management team.
Based in San Francisco, California and Seattle, Washington, angelMD is a firm leveraging a crowdfunding platform that connects physician investors with innovative medical startups seeking capital investments, advisors, and users.
angelMD's medical team, including its Clinical Advisory Board, is led by Klaus Mergener, MD, PhD, MBA a thought-leading gastroenterologist. Dr. Mergener is joined by Charles Weaver, MD an oncologist and entrepreneur who leads the company's efforts to build a nationwide network of physician investors. Dr. Michael Dillingham joins the team as the Medical Director overseeing operations in the Bay Area to include working with leading medical startups and physician investors in one of the most innovative markets in the world.
"Our firm is physician centric to the core. We are honored to have an incredibly high caliber group of physicians on the senior management team bringing a very diverse set of backgrounds to the organization." said Tobin Arthur, angelMD Chief Executive Officer.
Adds Klaus Mergener, MD, PhD, MBA angelMD Chief Medical Officer,
"Many small and large companies alike get the business and scientific parts of their business right but neglect clinical considerations. angelMD and its investor network ensure that companies are building ventures that are going to be effective for patients and also successful in the marketplace."
Physician Biographies

Klaus Mergener, MD, PhD, MBA (Chief Medical Officer): attended medical school in Frankfurt and Heidelberg, Germany, and at Duke University and Harvard University in the U.S. He received his medical degree from Ruprecht-Karls-University in Heidelberg before completing his Ph.D. work with 2008 Nobel Prize Laureate Harald zur Hausen at the German Cancer Research Center in Heidelberg where he graduated "Summa Cum Laude". Dr. Mergener returned to Duke University for his residency in internal medicine and fellowship training in gastroenterology, and he completed an additional year of interventional endoscopy at the same institution. He received his MBA from the University of Massachusetts at Amherst.
Dr. Mergener is a diplomat in several national medical organizations and is board-certified in Gastroenterology, Medical Management, and Healthcare Quality Management. He currently serves as the Medical Director for Gastroenterology at MultiCare Health System in Tacoma, WA, and as Director of GI Hospitalist Services at Digestive Health Specialists, the largest single specialty gastroenterology practice in the Pacific Northwest. In 2013, Dr. Mergener was appointed Affiliate Professor of Medicine at the University of Washington in Seattle, WA.
Dr. Mergener is a current member of the Governing Board of the American Society for Gastrointestinal Endoscopy (ASGE) and Associate Editor of Gastrointestinal Endoscopy. He served as GI Governor for Washington State for the American College of Gastroenterology (ACG) and as CPT and RUC Advisor to the AMA CPT Editorial Panel and the Relative Value Update Committee (RUC). Dr. Mergener has received Fellowship designations from ASGE, ACG, the American College of Physicians (ACP), and the American College of Physician Executives (ACPE).
Dr. Mergener's areas of clinical expertise include biliary and pancreatic diseases, interventional endoscopy and cancer prevention. He has authored more than 100 articles and book chapters and has presented over 150 invited lectures at regional, national, and international conferences. Becker's ASC Review recently named him as one of the nation's "Top Gastroenterologists".
In addition to his clinical activities, Dr. Mergener serves on several advisory panels for endoscopic equipment and accessory manufacturers. He helps medical device developers and investors evaluate new technology opportunities in the medical space. He has assisted companies in all stages of the FDA submission process and with payor negotiations. He has made presentations to government agencies, business leadership and to a variety of industry groups across the US and abroad. Dr. Mergener is the co-founder of the GI Roundtable, a national network of over 300 GI practice leaders and administrators.

Charles H. Weaver, MD (SVP Clinical and Business Development) is a former cancer researcher, developer of the Physician Practice Management industry and pioneer of Internet-based cancer education. Dr. Weaver received his medical training at the University of Pennsylvania, National Institutes of Health and Fred Hutchinson Cancer Research Center. He served five years as the Chief Medical Officer of a PPM company, where he created the clinical trials network, developed cancer treatment strategies and pathways, oversaw managed care contracting and the educational programs used by over 750 oncologists in the U.S.
In 1998, Dr. Weaver founded CancerConnect.com, an award-winning, leading Internet cancer portal and social media platform used by over 100 oncology clinics and leading cancer centers including Dana Farber and Memorial Sloan Kettering Cancer Centers. He is significantly involved with Cancer Advocacy, Education and Women's Health issues, recently appearing on The Today Show to discuss these issues. He has written extensively on all aspects of cancer management, and is the Executive Editor and Publisher of Women Magazine, a quarterly magazine dedicated to covering cancer prevention, treatment and wellness issues for all women.
Dr. Weaver's initial clinical research interests included stem cell transplantation in breast cancer and lymphomas where he authored ~ 75 articles in major medical journals including the Journal of Clinical Oncology, Blood, Cancer, Bone Marrow Transplantation and the New England Journal of Medicine. He has given grand rounds and lectured internationally on stem cell treatments at The University of London, The University of Heidelberg, Duke, Stanford, Georgetown and over 100 other cancer centers.
His career path encompassing stem cell research, drug development, practice management, managed care contracting, marketing, and market research combined with 20 years experience in print and web based education and media development has led to significant strategic technology and market assessment consulting relationships within healthcare including Amgen, Immunex, Genomics Health, Novartis, Glaxo Wellcome, Spectrum Pharmaceuticals as well as earlier stage biopharmaceutical companies and health care delivery networks and systems.

Michael F. Dillingham, MD (Regional Medical Director – Bay Area): is the co-founder of Sports Orthopedic and Rehabilitation Medical Associates (SOAR). He is Board Certified in both Orthopedic Surgery and in Physical Medicine and Rehabilitation. His undergraduate, medical school, and residencies were all completed at Stanford University. He also completed a fellowship in Spinal Cord Injury.
After a period as Associate Chief of Physical Medicine and Rehabilitation at Santa Clara Valley Medical Center he returned to Stanford initially as Assistant Chief of Orthopedics and Rehabilitation at Stanford Children's Hospital and later as Director of the Adult Neuromuscular Clinic and the Sports Medicine Clinic in the Department of Orthopedics.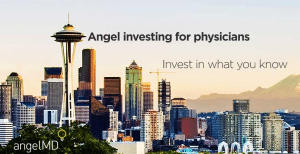 Since starting SOAR in 1981 Dr Dillingham has provided state of the art medicine to numerous Professional, Olympic and collegiate athletes and teams. He and his unique mix of surgical, physiatric, rheumatologic and primary care colleagues at SOAR have developed a comprehensive model of musculoskeletal care. From 1983 to 2007 Dr Dillingham was the team physician for the San Francisco Forty Niners. He has been team physician for Santa Clara University since 1992. In 1993 he was named Director of Orthopedics for Stanford Athletics and in 1996 he became Director of Sports Medicine for Stanford Health Services helping to oversee the musculoskeletal care of all Stanford sports teams a position and remained a team physician at Stanford until 2007. Since 2003 he has been a consultant with the San Francisco Giants becoming a team physician in 2011. He has been a Clinical Professor of Orthopedics at Stanford since 2003.

Dr Dillingham is past President of the National Football League Team Physician Society. During his tenure the Society was formally incorporated and initiated a recognized relationship with the League that continues today fostering research and safety in professional football.

Dr Dillingham has long had an interest in real world accounting and analysis of health care costs not just the dollars spent in the narrow health care silo. He was the Director of the Medical Board for Roadway Trucking analyzing and controlling the real cost of care. He served as CMO of Claimetrics, a worker compensation insurance company and has consulted with Employer Direct Health. He has also been involved in medical device development with companies including Coherent Laser, Oratec (radiofrequency surgical technology), Stryker, Biomet, EBI, Stabilynx (arthroscopic anchors), Lauramed (spine and ENT) and several fitness and fitness device companies.

Sponsored Links by DQ Promote