Headquartered in Coeur d'Alene, Idaho, PennStarter, part of privately owned broker-dealer Pennaluna & Company, has announced they are using their equity funding portal to represent advertised investment opportunities under the JOBS Act.  The PennStarter portal is focused on early-stage public and private companies.
While some broker-dealers and issuers have been slow to utilize "general solicitation" or advertising as they must verify the accreditation of their investors when relying on this exemption, the PennStarter portal was designed to make the investment process both open and transparent, while ensuring strict compliance.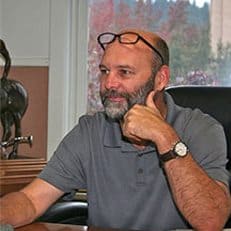 Company President Ron Nicklas states,
"We have worked hard to put procedures in place to make the process of verifying accreditation as simple for investors as possible. For investors interested in gaining access to quality deals, we believe that the PennStarter platform offers a unique opportunity to connect with early-stage companies."
PennStarter wants to create a niche in the equity crowdfunding world, connecting accredited investors to early-stage companies. PennStarter offers thorough due diligence completed prior to posting a listing.
PennStarter is currently working with two companies conducting capital raises utilizing the 506(c) exemption, and which are available only to accredited investors.
Touchpoint Metrics: A fully reporting, early-stage company quoted on the OTCBB under the symbol TPOI. Touchpoint Metrics is a SaaS-based customer experience software and services company working with large, medium and small enterprises to measure and improve the experiences they deliver to their customers.
Funding Wonder: An online lending platform, which blends finance with social networking to provide loans to small businesses. Funding Wonder plans on offering its lending opportunities to both accredited and non-accredited investors utilizing state and federally regulated Crowdfunding after its implementation.