Ice House, a global design and development firm today announced its official North American debut and its partnership with LAUNCH Festival (San Francisco, Feb 24-26) in the $50,000 'You Dream It, We Build It' competition.  Ice House is the global design and development services specialist in applied mobile technologies with portfolio expertise in micro-location, geo-fencing, augmented reality and contextual analytics. In partnership with Signature Creative and Qualcomm, Ice House implemented Paramount Picture's award winning Star Trek: Into The Darkness movie app – the first to market with these technologies.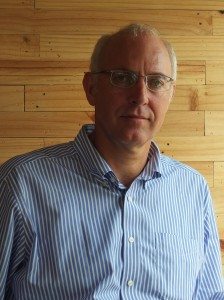 Adriaan Ligtenberg, Executive Chairman, Ice House comments:
"Ice House is running the You Dream It, We Build It contest at LAUNCH Festival to support the start-up community – to encourage entrepreneurs to dream big, and to help them realize that complex projects can be built in a lean and elegant manner."
I

ce House's global design and development team in North America, Indonesia, Australia and Singapore specializes in implementing cutting-edge mobile technologies for clients in motion picture, retail and mobile service industries. Ice House's team hails from Yahoo!, Qualcomm, Samsung, Symantec and Indonesian location-based social network Koprol, widely known as Asia's Foursquare, as well as Silicon Valley veterans.
Adriaan continued:
"Ice House is focused on using the latest technologies to build innovative mobile solutions. We partner with brands and enterprises that want to create unique user experiences and have been lucky enough to work with some great names including, Qualcomm, WeGo, Guvera and Paramount Pictures."
Pontus Sonnerstedt, GM of PT Guvera:
"Ice House has been a great partner and key to launching Guvera successfully. Ice House provides high quality work, in their UI design, their engineering skills as well as their use of the latest innovative technology.  I've confidently recommended them to many companies and will continue to do so."
The 'You Dream It, We Build It' competition is open for submissions now until February, 26th 2014.   The most promising finalists will be judged by an expert panel, including Jason Calacanis of LAUNCH and Kazuhiro Kiyoshige of Dentsu. The winner will be announced 'on-stage' at LAUNCH Festival on day three and will win $50,000 worth of investment to make their dream app a reality.
Jason Calacanis, LAUNCH comments:
"LAUNCH Festival is going to be huge this year, with over 8,000 attendees and 300 startups presenting. We're thrilled to have Ice House as a partner and I'm excited to judge their very generous 'build your dream app' contest."
Ice House is a global mobile development and design services firm with teams in the North America, Indonesia, Australia and Singapore.  Ice House specializes in the cutting edge of mobile – delivering innovative solutions and unique user experiences that create high impact results by applying breakthrough technologies and showcasing the latest marketing techniques.

 

Sponsored Links by DQ Promote