Crowdcube has shared some interesting information regarding female entrepreneurs crowdfunding on their platform to raise capital for their companies.  Their reflection was engendered by a recent report by the Federation of  Small Bussinesses (FSB) in the United Kingdom.
The FSB's research indicates there has been a dramatic increase in the number of women starting up businesses – more so than at any previous time in recollection.  Apparently half (49.5%) of small firms established in the past two years in the sectors of retail, hotels, catering and leisure are owned by women.  When the FSB last surveyed their members they discovered only 24% were primarily female owned.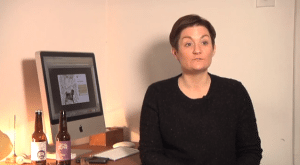 Additionally the study by FSB shows women business owners are less likely to take financial risks, borrowing an average of £18,700 for their business compared to £28,800 borrowed by male business owners. The FSB has found that access to finance remains an issue for small firms in every sector, with 40 per cent of firms applying for finance having their applications denied.
Crowdcube in reviewing their own empirical data has noted that while females still trail their male counterparts the numbers seem to be improving.  Twelve pitches have been funded on the Crowdcube platform with seven of them occurring since September 2013 (95 businesses have been successfully funded on their site since launch).  The twelve rounds have totaled almost £1.4 million capturing 7.7.% of their total amount raised.  It is not too hard to imagine crowdfunding, as it evolves, becoming the primary source for capital for female businesses.
Related articles across the web