Vision Launch has  announced that it will be presenting projects for funding in March of 2014. The website is currently accepting applications for the following categories: Film & Video, Music, Health & Wellness, Fitness, Arts, Entrepreneurial, Fashion, Photography, Games, Performing Arts, Publishing, Technology & Design, and Web-Based Concepts.
The company has partnered with crowdfunding marketing and consulting specialists. These services will be provided on a complimentary basis to all new clients posting projects on the platform for a limited time. At the end of this promotional period, marketing and consulting services will continue to be offered as an affordable resource for campaigners using the website.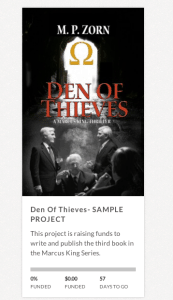 By offering the services of proven crowdfunding experts, which can help its clients design and optimize their campaign strategy and then amplify the project to a wider audience, the company believes they can achieve above-average results for participants of the program. Vision Launch will also provide its campaigners additional exposure through its own social media networks and marketing software at no additional cost.
The company has also affiliated with merchandise-fulfillment specialists that can manage smaller campaign rewards, which will allow the project managers to focus more time and energy on creating their vision. Additional reward options are currently in development.
Vision Launch provides two funding models for rewards based crowdfunding: All or Nothing and Responsible Flex Funding. The company also has the ability to offer equity funding for select projects under Title II of the JOBS act (Regulation 506c). Equity offerings will be available to accredited investors only.
The company's curation process will consist of selecting the people/teams that demonstrate they are serious and committed to their visions. Vision Launch does not curate ideas; they curate the level of transparency and preparedness. The company allows the crowd to decide if the idea is one they wish to embrace. The platform's submission process is designed to encourage transparency and responsibility from its participants.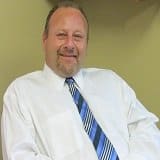 In development since May of 2013, the company is now ready for its March 2014 launch. The company was founded by brothers Marc and Matthew Zorn. The Zorn brothers have several successful startups to their credit, and both share a common passion for crowdfunding. The Zorn brothers have assembled a team that span multiple industries, including film and music producers, IT and software experts, legal experts, business specialists, and marketing and consulting experts.

The company is currently developing new programs to further differentiate itself in the crowdfunding sector that they intend to roll out in late spring of 2014.

Sponsored Links by DQ Promote