100th medical startup company to go live on angelMD is: Constellation from Cambridge.

angelMD, a crowdfunding platform that connects physicians and leading medical startups, has stated the number of medical startups with live profiles on the site  now exceeds 100. Startups listed on the site must be a medical product or product enabled service, must be a legal entity and be ready to share their story. angelMD selects investment candidates from those listed on the site seeking capital.  Based in both San Francisco and Seattle, Washington, angelMD has incorporated the participation of leading physicians from all over the United States to source and evaluate opportunities.
"We are thrilled to get such an incredible response from quality startups registering from all over the world and in a wide range of medical disciplines," said Darci Moreau VP of Startup Relations "Getting startups registered on the site is just the first step in allowing us to help them share their story and progress milestones. This often leads to making valuable connections such as landing key advisors, KOLs, early product adopters and capital investments."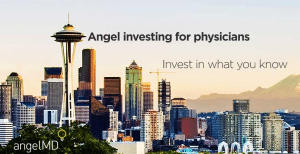 The 100th company to go live with a listing on angelMD is: Constellation from Cambridge, Massachusetts. Constellation is an MIT- fueled start-up aiming to prevent skin cancer. The company was founded by seasoned innovators and entrepreneurs Christian Bailey and Jonathon Swerdlin.
If detected early, the survival rate is 99%. A patented, cloud-based Computer Vision tool tracks every mole every month. Constellation is effortless, convenient and affordable and delivers clear, sharable results instantly. The service processes images of the entire body and alerts if any moles change.