OnDeck, a company that believes in small business, announced today it raised $77 million in a growth investment round led by Tiger Global Management with participation from existing investors Institutional Venture Partners, RRE Ventures, SAP Ventures, Google Ventures, First Round Capital, Industry Ventures and Peter Thiel. OnDeck has now raised a total of $180 million in equity and over $300 million in debt financing. The company also announced it will hit the $1 billion mark in total capital deployed to Main Street businesses by mid-March.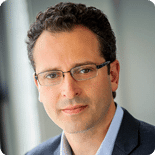 OnDeck will use the funds to advance its main growth initiatives: accelerating new product development, geographic expansion, robust marketing and aggressive hiring.
"Today's announcement reinforces two key themes for the company: continued confidence from top investors that we are the leading alternative lender for small businesses and extremely strong customer demand for our product," said Noah Breslow, chief executive officer, OnDeck. "OnDeck's rapid growth, driven by our innovation and commitment to Main Street, proves that we have built the premier transformative lending platform that makes securing capital faster and easier for business owners."
The growth investment round was welcomed by existing OnDeck investors.
"We are pleased to have Tiger Global Management join our team of investors. This provides yet another strong affirmation that OnDeck is the leading financial technology solution in the small business market space," said Sandy Miller, general partner, Institutional Venture Partners. "We have seen how their platform has helped drive an entire new industry, and we believe the company is poised to become a leading brand for small business financing."
Alternative lending continues to disrupt traditional channels that have failed small businesses. OnDeck is leading this industry with its innovative lending platform that more effectively evaluates the creditworthiness of small businesses and more efficiently delivers critical growth capital to them. The company offers loans from 3 to 24 months and $5,000 to $250,000 with approvals in minutes and funding in as fast as 24 hours.
Launched in 2007, OnDeck uses data aggregation and electronic payment technology to evaluate the financial health of small and medium sized businesses and efficiently deliver capital to a market underserved by banks. Through the OnDeck platform, millions of small businesses can obtain affordable loans with a fraction of the time and effort that it takes through traditional channels.