Self-publishing options have overwhelmed prospective authors with a barrage of choices to professionally produce and market their books. Not only can publishing services be expensive and of uneven quality, recovering those publishing costs and as well as developing a committed readership can be elusive at best.
Crowdpublishr, a new Cambridge, Massachusetts based start-up, that wants to give authors the opportunity to develop their audience in advance of publication and use these social connections to help pay for the needed publishing services. Writers can fund, publish, distribute and promote their books, all in a fun and easy to use on line platform. Crowdpublishr takes much of the risk out of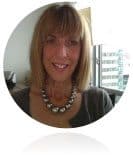 indie publishing, starting with free promotional tools and then allowing authors to DIY or purchase the needed services.
Co-founder and CEO Jenny Hudson, owner of Merrimack Media, a self-publishing and promotion company, observed that authors face a daunting task
"First they have to write the book and then do everything else to publish and promote it. They often don't have all those other skills or just want to write – not the rest."
CTO and co-founder Michael Sattler, an internet business veteran and independent author, is passionate about making the publishing experience better for others. He has designed a site where authors can find what they really need to succeed. Rounding out the founder team is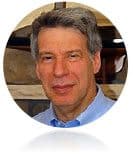 Bob Katz, CFO, who will be providing the administrative support to this new venture.