Dreamojo is a new Berlin-based crowdfunding site, that launched in December. They  operate with the belief that everybody should have the chance to use crowdfunding to fund their dreams.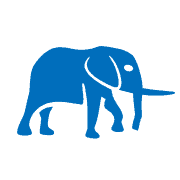 Social networks have become a vital portion of any crowdfunding campaigns and their site features an integrated social platform that facilitates the easy creation of reciprocal funding relationships.  They hope their application will set them apart from other crowdfunding sites. The Dreamojo platform connects users people with similar interests with the desire to maximise the chance of gaining support for projects.
Users may create a public campaign to get support from anybody, anywhere in the world.  Or a private campaign may be generated to pool money from friends and family.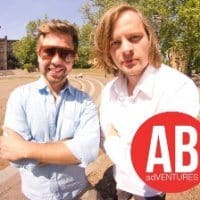 Founded by entrepreneurs Axel and Boris, the two grew up in East Germany where entrepreneurship was suppressed.  They want to change the world by working hard and focusing on problem solving ideas with great passion and energy.  Dreamojo is the next step in their adventure.
Crowdfund Insider recently reached out to the sites Community Manager, Edward Usher, to hear more about the new crowdfunding site.
Crowdfund Insider:  Why did your team decide to launch Dreamojo?
Edward: Our vision is to build the most flexible funding platform in the world that will give people options to act upon, and ultimately realise their dreams. It's about empowering the individual: giving someone the chance to access the funding they need in non-traditional ways which in turn, gives them opportunities they would not ordinarily have had.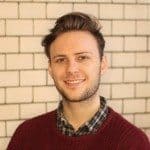 Crowdfund Insider:  How do you see crowdfunding evolving in Germany?  Europe?
Edward:  It's extremely early days for crowdfunding in Germany, although it appears to be catching on. It's primarily an Anglo-American phenomenon, but the potential of crowdfunding is going to spread throughout Europe and the world in the coming years. We've already seen some fantastic work done using the power of socialised funding in every continent in the world. With Kickstarter recently reaching $1 billion in pledges, its clear that the crowdfunding concept works. We think it can be applied to every sort of project, not just the ones Kickstarter allows on its site. The future is going to be crowdfunded – and we hope to facilitate it.
 Crowdfund Insider:  How do you see the Dreamojo platform growing?
Edward:  We're still very young, and we realise that it's a very tough industry, and one that's getting crowded! (No pun intended.) But we think we can make a difference because our approach is to put our users totally in control. We've got some features in the pipeline that will really make us stand out from the other crowdfunding platforms in terms of providing the most flexible service to our users. We already offer private and public campaigns, which allow users to collect funding either from just their close circle of friends and family, or from the entire world. So Dreamojo isn't just a crowdfunding site: it's more of a social funding site. Soon you'll see a lot of features that a great many people will find useful and want to take advantage of. We're going to turn rewards-based crowdfunding on its head!