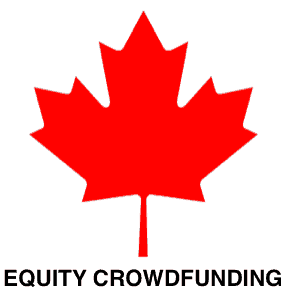 In  a Canada wide- coordinated release the Montréal – The Autorité des marchés financiers (AMF), the Financial and Consumer Affairs Authority of Saskatchewan (FCAA), Financial and Consumer Service Commission of New Brunswick (FCNB), the Manitoba Securities Commission (MSC) and the Nova Scotia Securities Commission (NSSC) have published for comment the Integrated Crowdfunding Prospectus Exemption (the Crowdfunding Exemption) and the Start-Up Crowdfunding Prospectus and Registration Exemption (the Start-Up Exemption). The proposed exemptions would, subject to certain conditions, allow both reporting and non-reporting issuers to raise money by distributing securities through internet portals.
The Ontario Securities Commission (OSC) is also publishing the Crowdfunding Exemption for comment today by way of a local notice and the British Columbia Securities Commission (BCSC) is also concurrently publishing a local notice soliciting comments on the Start-Up Exemption.
In a relatively short period of time, crowdfunding has become an important new method of raising capital through the internet for a broad range of purposes. To date, it has been used to raise money for a specific project and does not generally involve the issuance of securities. However, in some foreign jurisdictions, crowdfunding is emerging as a way for businesses to raise capital through the issuance of securities, particularly start-ups and small and medium enterprises (SMEs).
These entities believe that crowdfunding can be a viable method for start-ups and SMEs to raise capital. However, because issuers do not all have the same capital needs nor the same resources to raise capital, we propose two different crowdfunding prospectus exemptions: the Crowdfunding Exemption available to reporting issuers and non-reporting issuers and the Start-Up Exemption aimed more particularly at providing an alternative source of capital to non-reporting issuers at a very early stage of development.
They state that the Crowdfunding Exemption and the Start-Up Exemption are complementary: they focus on different stages in the growth and business cycles of start-ups and SMEs. At the same time, the proposed exemptions have requirements that are intended to maintain an appropriate level of investor protection and regulatory oversight.
The main differences between the proposed exemptions are that the Start-Up Exemption:
Is available to non-reporting issuers only
Does not require portal registration
Allows for lower capital raising and investment limits
All participating CSA jurisdictions are inviting comments on or before June 18, 2014.

The CSA also released today CSA Staff Notice 45-314 Consolidated List of Current CSA Exempt Market Initiatives. A copy of this notice is available on CSA member websites.

The CSA, the council of the securities regulators of Canada's provinces and territories, co-ordinates and harmonizes regulation for the Canadian capital markets.

Sponsored Links by DQ Promote