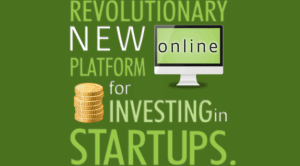 In a recent profile on Seedrs written by Georgia Quinn she touched on the position of this equity crowdfunding platform and their approach in using a nominee structure for shareholders.  Last week on the Seedrs site they published a brief titled "Protecting Small Investors in Equity Crowdfunding Rounds".  They posited several points supporting their platform's structure that are worth reviewing.

Seedrs states;
"In traditional forms of financing, large professional investors will agree terms with a company to prevent their investment from being diluted when the company issues more shares, and to ensure they benefit from share sale opportunities.  However, normally a small investor simply will not have the leverage to negotiate such terms." 
Seedrs includes pre-emption rights and a tag-along provision in all of the investment agreements signed with the invested companies.  Pre-emption means shareholders have the option to purchase additional shares if the company intends on issuing more.  Tag-along means if another investor offers to buy a majority stake in the company, Seedrs investors can participate in the same sale at the same price.  The listing company is also contractually bound to disclose certain actions due to consent rights included in the agreement.  Seedrs, as nominee, as the option to refuse certain actions.  Their agreements with listing companies include a suite of consent rights that apparently are in line similar to those used by top angel investors or VC funds given additional methods of safety for early shareholders.  
Seedrs prides themselves on "providing professional grade investor protections to the smallest investor". Whether you are for or against the nominee structure this is worth a read.  The lesson to be learned here is you simply must read, and understand, the investor agreement prior to purchasing shares in any startup company so you know what you are getting into.