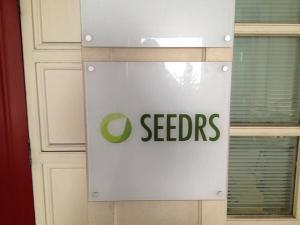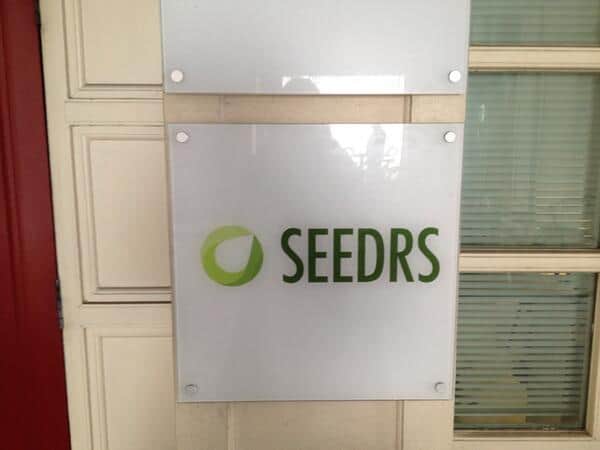 Speaking with CEO Jeff Lynn at Seedrs' headquarters in the Silicon Roundabout (as opposed to the Valley or the Alley) of London was like speaking with a member of the same tribe. Both being attorneys, we spoke the same language, and it was clear that we looked at crowdfunding through a similar lens. Of course Jeff has several degrees, including an MBA, so he understands how to run a business as well.
Mass Affluent Customers
Curious to learn about the regulatory structure of the UK and Seedrs' operation within that framework, we started with the type of investor being targeted by Seedrs. Seedrs is aiming for what they term the "mass affluent"; or the top 2-20% of the population that holds 60% of the country's investible assets.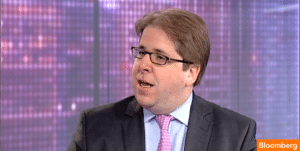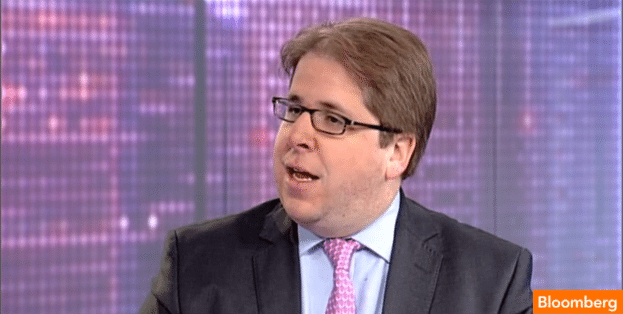 Currently in the UK there are investor requirements in order to invest on equity crowdfunding platforms.  However, rather than tie them to the individual's income or net worth, like in the US, the standard previously required experience, expertise and knowledge thresholds to be met by a potential investor.
Jeff and his team ingeniously developed a questionnaire (you know how I love a questionnaire) that had to be completed within a certain accuracy rate before an investor would be allowed to invest. This process was approved by the Financial Services Authority (now called the Financial Conduct Authority – the relevant regulatory body in the UK) and employed by Seedrs. This old standard is changing however with the passage of the FCA's new regulatory scheme which is scheduled to go into effect soon. The new regulations, in addition to the experience, expertise and knowledge thresholds, will limit the amount any individual investor can invest in equity crowdfunding to up to 10% of their "portfolio" per annum. Portfolio is interpreted to mean a person's net investible assets, which can include bank accounts, equity in properties other than a primary residence, and other non-retirement specific investments. Importantly, Seedrs is allowed to rely on the investor attestation that it is within the 10% threshold unless conflicting information comes to light.
Seedrs Embraces FCA Regulations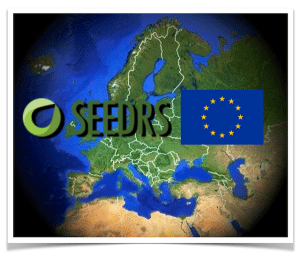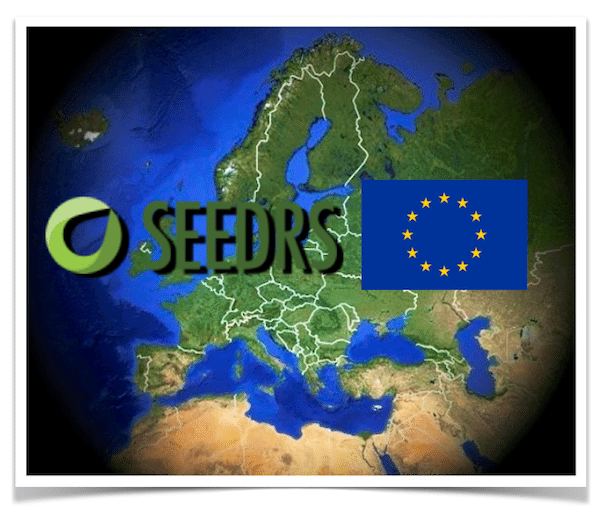 Seedrs, unlike many in the recent press, does not see a problem with these new regulations and does not see it affecting their business model. And let's talk about that model which, according to Jeff, is the fastest growing equity platform in the UK.
Since its launch in May of 2012, Seedrs has raised 7 million pounds in 81 deals, with 5 million of that being raised this year. This amount does include a self-crowdfunding round that closed late last year. Seedrs has also expanded into Europe and is currently operating 32 countries.
Another unique feature of Seedrs is their use and development of funds, which then invest in a several startup companies. This of course would not be permitted in the US under Title III or under the other titles of the JOBS Act without an exemption from the Investment Company Act of 1940. One such fund Webstart Bristol is an incubator for tech companies based in Bristol, England, a tech center and the locus of two major universities, and allows an investor to invest across 10 companies to spread risk and invigorate the city of Bristol.
Curation Equals No Fraud.
Seedrs has experienced a 0% completed fraud rate and attributes this (in addition to a short operating history) to its intense diligence and curation procedures. (I am in hopes that the SEC will take note of the crucial role curation plays in the UK crowdfunding ecosystem)
Additionally, Seedrs is an all or nothing funding model, so if the crowd does not feel comfortable with or deem the company worthy, it will not receive any financing, which helps ferrets out potential fraud. Seedrs has had only a single company failure following a successful raise, which is far better than the traditional VC model. Rather than fraud and failure, Jeff's major concern for investors is that they will be taken advantage of or diluted out of their shareholdings if the company is successful.
I call this the Facebook risk, and to understand this conceptually, I suggest everyone watch the movie The Social Network. In order to prevent this from happening, Seedrs structures its transactions using a nominee structure, whereby Seedrs will act as the representative of all the individual shareholders and is given rights on their behalf to consent to certain actions, have pre-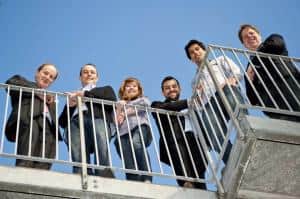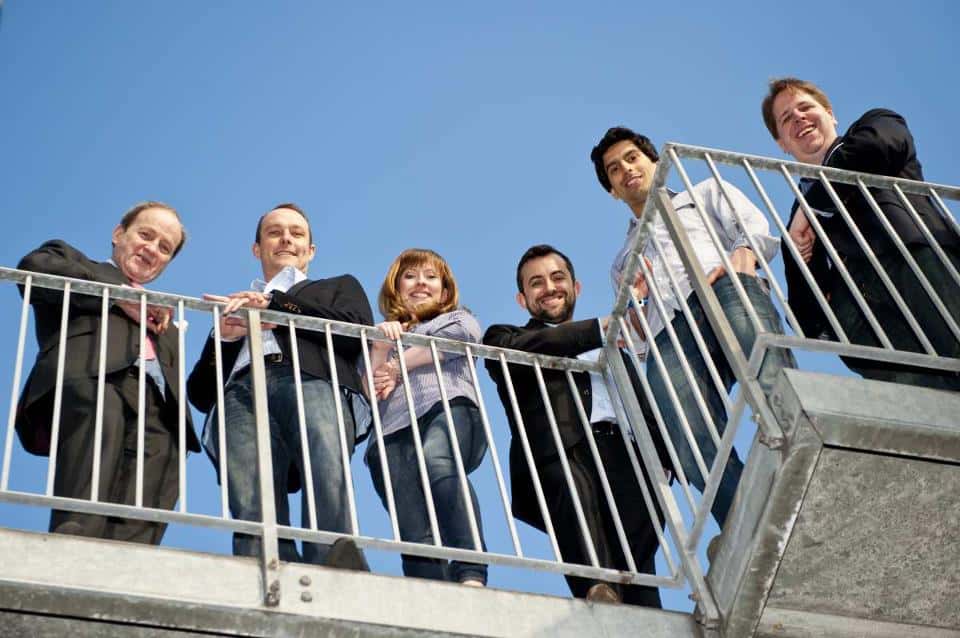 emptive rights to avoid dilution and to "tag-along" with other shareholders in the event of the sale of their shares. This structure allows for a simple single entry on the company's cap table but provides the individual investors with protections similar to those an angel investor or venture capital firm would receive. One problem with this structure however, is that if a company already has significant shareholders, it may be unwilling to grant such rights to Seedrs and its constituents.
The SEC Should Be Taking Notes
As for fee structure, in addition to the 7.5% of proceeds raised, Seedrs retains 7.5% of the company's future profits aligning their interests with those of investors. Again, the SEC should be taking notes. Seedrs, does not charge any upfront fees, which don't really make sense for a startup in the first place.
All in all it was a great trip to the Silicon Roundabout and stay tuned for my next profile of Seedrs' Exeter competitors Crowdcube.
______________________________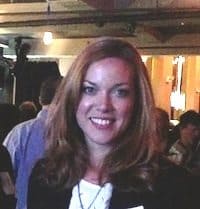 Georgia P. Quinn, a senior associate in Seyfarth Shaw LLP's Corporate department, has spent her career representing public and private companies and investment banks in a wide range of capital markets transactions, including registered offerings and private placements of debt, equity, and hybrid securities. Over the last year, Ms. Quinn has led Seyfarth's Crowdfunding Initiative, helping clients stay at the forefront of the enacted and proposed SEC regulations. Georgia has conducted webinars, presented to the New York State Bar Association's Securities Law Section and the Business Law and International Sections, has been featured on Crowdfund Insider and has been invited to chair a panel on Crowdfunding for the American Bar Association in April. All views and comments above are strictly her own views and do not reflect the opinion or position of Seyfarth Shaw.

Sponsored