Based in India, Milaap.org, an online crowdfunding platform joined hands with IndusLadies.com, the largest online community for Indian women with the launch of 'Change a Life this Women's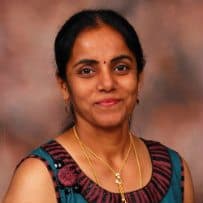 Day' campaign on the occasion of International Women's Day.
"As the largest online community for Indian women, it is our responsibility to help rural women who have been dealt a difficult hand. The success of this unique Women's Day initiative showed how the idea of 'lending a hand' resonated with so many women from around the world. We are proud to be associated with Milaap and collectively advance the cause of rural women empowerment." said Malathy Jey , Founder of IndusLadies.com.

In acknowledgement of the importance of empowering women at the bottom of the pyramid, the popular women's online forum that receives 1.8 million visitors monthly chose to celebrate this Women's Day by gifting its members something meaningful and relevant. All community members get the opportunity to experience making a $25 loan to a rural woman entrepreneur in India, on Milaap.org using a free gift code. By offering Milaap gift codes worth $25 each, IndusLadies.com encouraged its members to read personal stories of rural Indian women and their ambitions. Members could then select a profile and a project that resonated most with them and make a $25 loan to that, using the free code.
This initiative gave Indian women across the world an opportunity to experience the joy of empowering another woman. It also helped Milaap in spreading the spirit of personal social responsibility among the members of the world's largest online Indian women's community.

Over 10 days, 130 Indian women across 13 countries enthusiastically supported the campaign to make a difference in the lives of 60 women based in rural India. This campaign marked just the beginning of a strong online network movement that drove unimaginable transformations for many. Through its crowd-funding platform, Milaap raises funds to give access to basic life needs to India's working poor, thereby improving their life significantly. These needs include clean water, sanitation, job-guaranteeing training or working capital towards micro-businesses with market linkages. Shanti's Masala Powder Business in Tamil Nadu and Kausala Sahu's project to buy cook stoves are some of the projects that got fully
funded just within a week through this initiative.
"This is beautiful. It is rightly said if a women is educated the whole family is educated. This is just the stepping stone to progress and I can't thank IndusLadies & Milaap enough for such an initiative. I like the transparency & this excites me to do more. God bless," said one of the IndusLadies.com participants from United States.

"What IndusLadies has achieved with the Women's Day campaign is a testament to the fact that the urban, global Indian woman still feels connected to her less advantaged and rural counterpart. She is not apathetic to grass root realities and when given a transparent, sustainable way to empower lives, she rises to the occasion with great enthusiasm. We believe Milaap provides such an option and we are grateful to IndusLadies.com for the opportunity," says Sourabh Sharma, Milaap co- founder and CEO.
Sponsored Links by DQ Promote