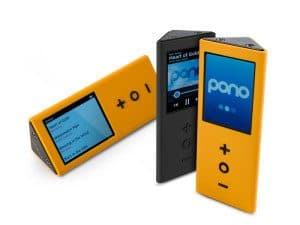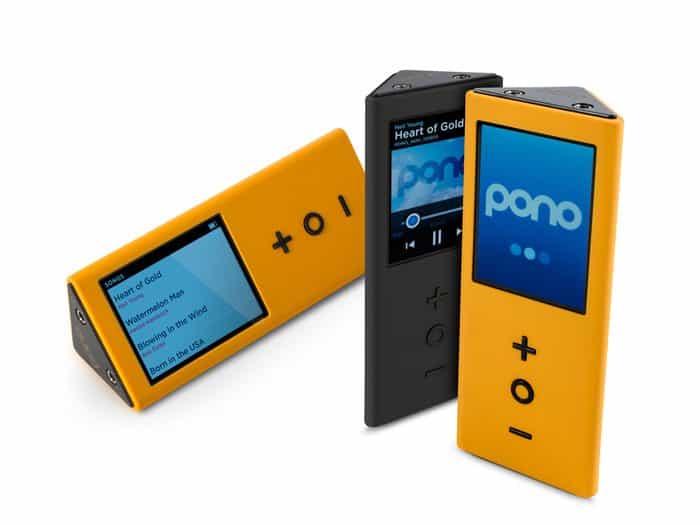 The Pono Music team must be elated.  Their crowdfunding campaign that was set to raise $800,000 – not a small amount – has not surpassed $5,000,000 in crowdfunding.  Almost 15,000 supporters have backed this crowdfunding project on Kickstarter – and as we recently reported – now stands at 4th place in the rankings of largest crowdfunding campaigns ever on Kickstarter.
The current standings are as follows:
Pebble: E-Paper Watch for iPhone & Android – $10,266,845
OUYA:  A New Kind of Video Game Consoles – $8,596,474
Veronica Mars Movie Project – $5,702,153
Pono Music – Where your Soul Rediscovers Music – $5,073,105
Pono has about 2 weeks left in their fundraising effort so they are easily in reach of surpassing Veronica Mars.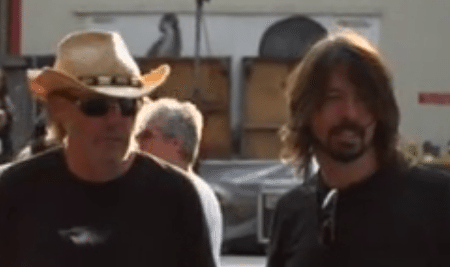 In recognizing the halfway point of their project, Neil Young posted a "Founders Message":
Here we are at the halfway point. My experience here at Kickstarter has been life changing. After banging my head against the walls of venture capitalism for almost three years, dealing with business experts who didn't understand what we were trying to accomplish; rescue the art of recorded sound and make great music available into the future, I found you people. You are the ones who understand what this is. You have proven it with your amazing support.

When we blew through our goal and actually doubled it on the first day, you changed my life. I will never forget that. This is just the beginning of a long road towards our goal of rescuing the music, all of it, from Cab Calloway to Sinatra, the Beatles and Rolling Stones, to Nirvana and Patti Smith, to Jay Z and Rihanna, and beyond. All of this music is the world's history, the cultural creations of artists since the beginning of recorded sound. Now it can be preserved, if we do our job right, for future generations to hear and feel, not just recognize.

We are working now with Rap and R&B music sources as well as Country Music and Classical, in an effort to show you how great all music can and will sound with PONO.

Thanks for your help. We are very grateful for it. Obviously we can't do this without you.

Neil Young

Pono
While Neil Young is a founder of Pono, there is a solid executive management team behind the new device.  Pono is managed by CEO John Hamm, a known Silicon Valley entrepreneur and investor who has been involved in companies like IMB, Brocade, IronPort and others.  He is also presently a member of the Grammy Foundation.  He is backed up by a solid team of executives with deep industry experience.


Pono uses a different audio file format than the ubiquitous iPhone or iPod.  Pono uses Free Lossless Audio Codec (FLAC) which, combined with better hardware, will produce a higher quality audio experience for listeners. Pono should be able to play most existing, standard file formats so no worries about existing libraries of music.  What you will get is a audio experience that has about 30 times more data than your standard MP3 – that equals significantly higher audio fidelity.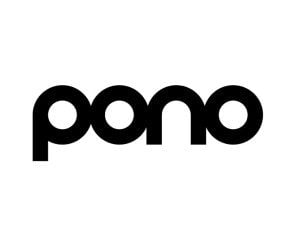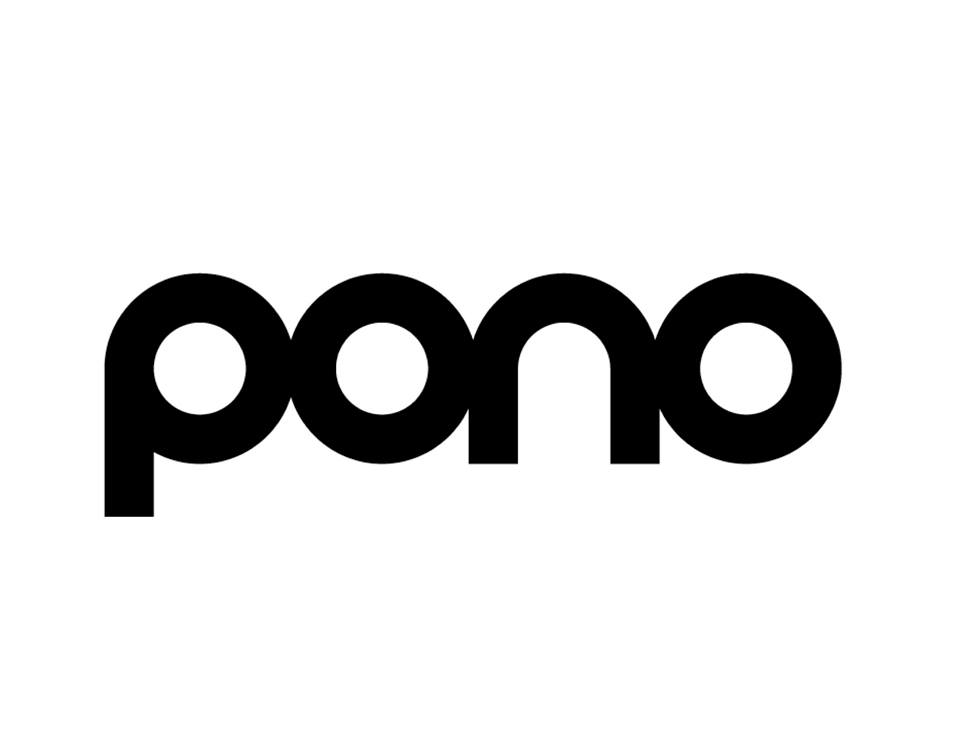 With just about every living Rock Star ever endorsing this product (you can watch the videos on their site) I wouldn't expect Pono going the same way as the much maligned and now extinct Zune – and by the response from backers it looks like Pono will be a premium product that audiophiles will embrace everywhere soon.
Have a crowdfunding offering you'd like to share? Submit an offering for consideration using our Submit a Tip form and we may share it on our site!