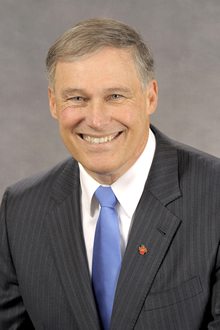 Governor Jay Inslee signed HB2023 last week, on March 28, 2014, making equity crowdfunding legal in the state of Washington.  This bill will allow businesses created in the state and doing business there to raise up to $1,000,000 in any 12 month period.  Any investor may participate but there are "investor caps" similar to the federal exemption.  It is interesting to note that companies will NOT be required to have audited financial statements to use the law but will have to make ongoing disclosures.
The bill has been in the works for some time now and it was widely expected to become law.  Titled the Washington Jobs Act of 2014, the legislation was in recognition that startup companies play a critical role in creating new jobs and boosting local economies.
The legislation also recognized that frequently  the costs of state securities registration often outweigh the benefits for small companies seeking to offer securities.
The Washington State Department of Financial Institutions, the securities regulator for the state, is expected to be issuing a notice soon announcing the new process for companies to equity crowdfund.