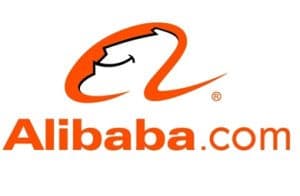 Alibaba.com is a giant in China, and the company has now launched a crowdfunding play for entertainment-related projects. It's called Yu Le Bao, or "Entertainment Treasure," and it allows anyone to invest in entertainment projects like films and games in amounts as little as 100 yuan, or approximately $16.
According to IBTimes, Alibaba Group is rumored to be exploring a US IPO and could potentially raise $15 billion. It would be the biggest listing in history. A recent article explains why the move to launch a new investment product is curious in the context of recent happenings in China…
…just weeks ago, China's central bank halted payment by scanning a bar code with mobile devices, as Alibaba was readying a virtual credit card, and this week, the Industrial & Commercial Bank of China Ltd. imposed restrictions on customers with Yu'E Bao, another of Alibaba's investment products. It's interesting that as state banks are moving to regulate Internet banking, Alibaba has chosen to launch yet another platform that may encroach on the banks' turf.
The uptake has been remarkable. Hollywood Reporter states that in the first two days of operation over 240,000 users have signed up to be part. Investments in projects on the platform are expected to net a 7 percent return, outpacing what banks are offering for a traditional one-year CD.

Note that these investments aren't traditional in the sense of what we think of as crowdfunding in the United States and other countries that have expressed interest in or implemented crowdfunding laws. All investments go into the same pool and returns "[come] from investment in insurance and wealth management products from Guohua Life Insurance, not directly from the film projects." Investors still get perks from the campaigns similar to other crowdfunding projects.

Sponsored Links by DQ Promote