CrowdU, the Crowdfunding College, is now offering the first certification program to train the future professional advisors who want to help businesses raise capital via equity and debt crowdfunding.
The educational program, created by securities crowdfunding industry pioneers Scott Purcell and Ruth Hedges is targeted to accountants, lawyers, brokers, ad agencies, and business consultants as well as funding portal operators, financial advisors, government officials, continuing education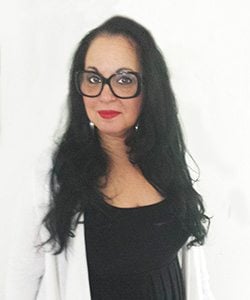 instructors and university professors. The coursework immerses CCFP candidates in all aspects of securities crowdfunding under the JOBS Act, including both the 506(c) and 4(a)(6) exemptions, including rules, regulations, processes, and methodologies. Professionals can then demonstrate their knowledge by taking a 3 hour, 125 question examination. With a passing grade of at least 80% they become Certified Crowdfunding Professionals ("CCFP"); ready to assist businesses and investors in securities crowdfunding.
As is standard across all disciplines, people need to know that they are getting advice and assistance from knowledgeable and credible professionals who have a deep and current understanding of the rules and who can help with the creation, marketing, compliance and success of their fundraising.
Crowdfunding College was founded to provide an educational service and a solid foundation for industry professionals and other stakeholders who realize the importance of getting businesses funded and jobs created by means of recent changes to the status quo of antiquated, 80 year old securities laws.
Crowdfunding offers an exceptional new way to raise capital by means of issuing debt or equity securities to investors in private companies. It is intended for both start-ups and existing small businesses who need capital to grow, create jobs and become successful. But it is "securities", which means it is a highly regulated activity. Education is critical to knowing who can do what as they become involved with guiding others.
"Training and education for professionals who understand the fundamentals of how to execute these new fundraising tools is the key to democratizing access to capital, growing successful companies and creating jobs" say's CEO Ruth Hedges. The "CCFP" credentials and education will open doors for those who want to be a part of this new industry."
Sponsored Links by DQ Promote