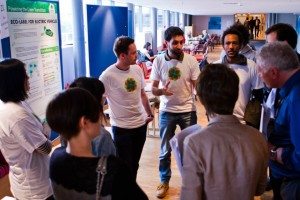 The Technoport 2014 conference gathers together entrepreneurs, investors, business leaders, students, researchers and troublemakers. Organizers aim to stimulate technology-led innovation to meet global challenges.  The membership group based in Trondheim, Norway, wants to be a catalyst for future innovation and entrepreneurs.
As part of this year's event there will be a live crowdfunding "experiment".

The four companies below will pitch their ideas and sell real shares to the audience through their crowdfunding partner FundedByMe.
● Rom & Tonik: Countries with colder climates around the world produce a very rough sheep wool, too rough for the textile industry, so much of this brilliant raw material disposed of or incinerated. The two young designers began to investigate what this rough wool could be used for. The wool was tested for many different purposes, but when the results of acoustic testing showed that it was an amazing sound absorber, the idea began to take shape.FeltTile is a noise reducing product for use in open public landscape and office environments. It is a flexible modular silencer and divider of 100% wool with unique properties. Today, Rom & Tonik has installed more than 20 projects in Norway. After its debut at the Stockholm Furniture Fair in February, they now seek funds to grow their business into more markets.
● AssiStep:  AssiStep gives Grandma the opportunity to continue to take the stairs, instead of being dependent on the elevator. Every year, 30,000 Norwegians injure themselves on staircases, and 40 to 50 of those, mostly elderly, die from their falls.Rails are installed along the stairs and connected to a handle that the user pushes in front of themselves, in the same way one would use a walker on flat ground. It was developed in collaboration with the Parkinson Association, NTNU, Trondheim Municipality and Minoko Design, and has become an easy, discreet device that provides the training you need to stay independent of help.
● Bad Norwegian:  This company make simple grooming products for men, using humor, edge and a masculine design. Our thought is that informal companies have more fun and create better products, especially in a conservative market like grooming & skin care.A large percentage of men who do not buy grooming products are men who have never tried them. Therefore, we create products that men will test out. The company has been around since 2011, has four products in the market through duty free, clothing stores for men, estheticians, perfume and online.
● 3D-Scanning:  An entrepreneurial team of three that produces and develops technology for 3D scanning.The special feature is that they can 3D scan living beings and things in motion with very high speed. The resulting 3D model has a wide variety of uses. It is difficult to get an adult to stand still enough to utilize other solutions, but with children and animals it is impossible.The aim is to fully automate the process, cutting the time it would take a modeller from weeks or months to minutes or hours depending on the desired level of quality.  
Trondheim has invented a lot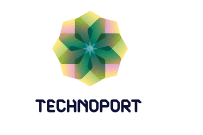 The global mobile system GSM is based on the Norwegian developed radio technology. Former SINTEF scientist Torleiv Maseng led the system in the 1980s and beat all competitors in a technical test in Paris. GSM was a roaring success and was central to the mobile revolution.
SINTEF and IFE has developed technology that makes it possible to transport oil, gas and water in the same pipes. The possibility to extract oil without building platforms on each and every field has been crucial and necessary to develop many of the major oil and gas fields in Norway, and has created immense value.
Professor John Ugelstad managed to produce microscopic plastic spheres of exactly the same size. The beads used in medical diagnosis and treatment, including treatment of cancer , HIV research and to ensure that drugs are 100 percent pure . A more recent application is LCDs. The company Dyno is acquired by the U.S. conglomerate Invitrogen , but the bullets still made in Norway . Has been sold for several hundred million annually around the world .
The Technoport conference takes place April 28 – 30, 2014.