CrowdAlliance, part of the Asset Alliance group of companies, has designed and developed atechnology platform for issuers and accredited investors to meet in an online interactive marketplace. The CrowdAlliance platform will enable accredited investors and issuers to support each other's goals and create opportunities to grow with one another.
Issuers will be able to utilize the platform to help maximize the exposure of their investment offerings and garner interest from a wide audience of accredited investors. Concurrently, investors could benefit from access to a wide variety of interesting investment opportunities that are not typically found in a traditional portfolio. CrowdAlliance believes that this type of platform marketplace is a game-changing financial innovation that will pave the way for the next generation of equity and debt funding that companies around the world can utilize to grow more effectively.

The CrowdAlliance platform will allow issuers to potentially list a variety of equity and convertible offerings and donation- and rewards-based campaigns. Industries and sectors on CrowdAlliance may include Technology, Health and Wellness, Restaurant Services, Media/Entertainment, Real Estate and Consumer Goods.
CrowdAlliance launched with its first issuer posted equity transaction with multiple deals in process for the immediate pipeline. A secondary roll-out of an integrated rewards- and donation-based platform will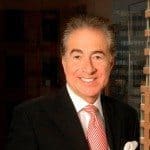 follow later in 2014.
"We are very excited to integrate traditional means of financing with the emergence of technology and socialization to create new direct opportunities for investors and issuers," said Bruce Lipnick, CEO and Founder.
Sponsored Links by DQ Promote