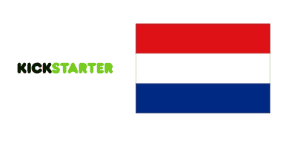 Back in February it became known that Kickstarter would begin operating in the Netherlands as part of the platform's continued effort to globalize in a measured and strategic way. Today Kickstarter has announced that project creators in the Netherlands can officially begin creating their projects today.
The official go-live date for Dutch projects is April 29th. All projects will be listed in Euros. Online payments from backers will be executed directly through Kickstarter's web site and facilitated via a third party provider rather than via Amazon Payments.
Kickstarter will hold an introduction for Dutch project creators at 1 PM EST/7 PM CEST. Those interested in watching can do so on YouTube here. Afterwards there will be a Q&A session via Google Hangouts.