Global crowdfunding platform Kickstarter has announced they are opening up their rewards based platform to creators based in Holland in the near future.  The US based company has steadily expanded their global reach having already announced their official presence in multiple countries.  Their first push outside the US was into the United Kingdom in 2012.  This was followed by expansion into Canada, New Zealand and Australia in 2013.  This is the companies first foray into a Euro based economy and is more than likely prepping for a much larger invasion of the  European continent.  The single currency is utilized across the "Eurozone" in is the worlds second largest reserve currency.  The Euro is the currency of over 330 million people.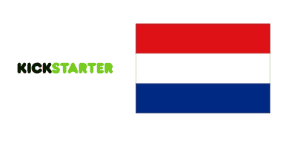 Normally prior to a full launch Kickstarter will announce a call for projects ensuring many live campaigns for a country launch.   Features and functionalities will mostly be congruous to the US based platform.
Kickstarter is the worlds largest crowdfunding platform. They have launched over 130,000 projects raising over $967 million.  Over $834 million have been for projects that have been successfully funded.  The platform is expected to break the $1 billion mark later in 2014.