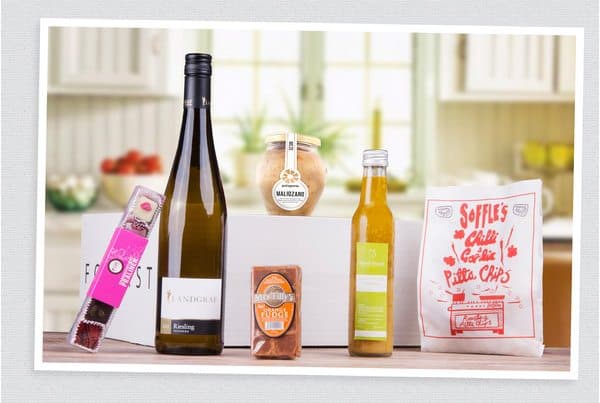 With 13 days remaining on Foodist's second Companisto crowdfunding campaign, 376 investors have bought 24,493 shares, raising over €122,000. Funding from this equity campaign will promote the Foodist's internationalization, grow their customer base, and exploit the potential within the B2B market.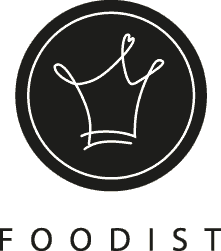 Subscribers of Foodist receive a mid-monthly box containing 6-8 European-made delicacies priced at €24 a month (including shipping), but valued at €30 or more. Each Foodist box contains a magazine that offers highlights and anecdotes about the producers selected. Customers may then reorder the individual products such as wines, artisanal chocolates and preserves in Foodist's online delicacy shop.
With the support of 566 backers, Foodist raised €175,000 last May, the then second largest equity-based crowdfunding for Companisto. Since then, Foodist's subscriber number and revenues have quadrupled. In February 2014, 1,600 subscribers helped generate revenues of €45,000.

Regarding 1Q figures, Foodist Co-Founder Ole Schaumberg reports,
"Revenues came in at more than EUR 134,000 and are thus EUR 7,000 higher than projected. This is primarily due to the acquisition of several corporate customers and to the high popularity of our thematic boxes. Therefore, we have already achieved 44% of last year's revenues in the quarter directly after Christmas, which normally tends to be rather weak. At the same time, we were able to increase quarterly revenues sixfold compared to the first quarter of 2013."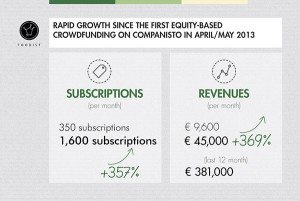 Schaumberg continues,
"Since we will not deal with many issues related to expansion, for instance B2B sales, until the second quarter, we are confident that monthly revenues will increase significantly once again. The number of subscribers projected for the first quarter was reached, so we can expect to reach 1750-1850 subscribers until the end of April. With regard to costs, we decided to temporarily reduce our marketing costs and our operational costs in order to have a financial buffer before the second financing round. Consequently, results are better than projected."
Some additional statistics shared on Foodist's Companisto campaign:
On average, Foodist box customers now keep their subscription for 10 months.
Foodist's monthly churn rate has decreased from an average of 7% to 5%.
Foodist has shipped nearly 20,000 boxes containing more than 100,000 products since launching.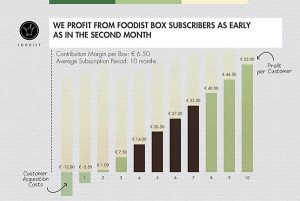 Automated feedback systems (each customer receives a feedback form with each box) play a key role; Foodist box subscribers have answered more than 13,000 feedback questions.
Currently customer acquisition costs are approximately €12; the profit per subscriber amounts to €53.
Already shipping Foodist boxes to other European countries, Foodist now plans to expand to Denmark and into Austria with the help of partner Ernst Eskildsen, a director of the Aarstiderne, the Danish market leader in cooking boxes. Contents in Foodist's Denmark box will be vary slightly in comparison to Foodist's Germany contents (20-30% difference) while contents of Foodist's Austria boxes will be identical to Germany's monthly boxes. In 2017, Foodlist aims to expand into Switzerland, Norway and Sweden.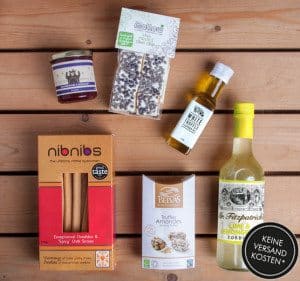 In addition to equity, rewards range from receiving a voucher for a special Companisto box with an €250 investment, receiving 12 months of Foodist boxes with an €5,000 investment, and receiving an exclusive "Lifetime Card 25" for a 25% discount on the entire Foodist product range for a specified time and 6 months of Foodist boxes with an €10,000 investment. Lastly, with an €25,000 investment, backers will be invited to a four-course meal and a behind-the-scenes tour with Foodist Co-Founders at their Hamburg headquarters in addition to the rewards granted at the €10,000 investment level. 

Have a crowdfunding offering you'd like to share? Submit an offering for consideration using our Submit a Tip form and we may share it on our site!

Sponsored Links by DQ Promote